Sightlines - global commercial real estate expert insights
Around-the-corner knowledge and multi-national expert insights and data-driven intelligence to help you unlock economic, social, and environmental value in your commercial real estate decisions.
Office Vitality Index
The Vitality Index offers owners and occupiers a dynamic look at recovery trends and daily foot traffic estimates in 20+ different metros across North America. It allows easy, real-time access to comparisons to pre-pandemic levels.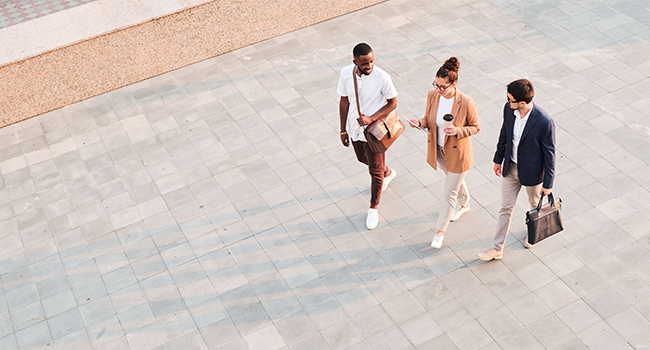 Changing Places : un balado d'Avison Young
Explorez l'évolution de nos relations dans l'environnement construit - quels sont les changements et comment cela pourrait avoir un impact sur la façon dont nous vivons, travaillons et jouons ? Animés par la journaliste Mariam Sobh, les épisodes présentent des conversations approfondies sur certains des développements immobiliers commerciaux les plus passionnants et les plus révolutionnaires au monde - examinant les idées émergentes, les tendances économiques et les problèmes sociaux qui les entourent.