Solutions aux entreprises
Real estate solutions that help achieve business goals
Real estate plays a critical role in achieving a company's business vision and goals. In today's ever-changing business environment, real estate decisions, transactions and operations are increasingly complex. To identify the best real estate solutions and implement plans successfully, companies have to navigate fluctuating market dynamics, global business and financial drivers, logistics, culture, brand, productivity and numerous other factors.
Connect with my local occupier solutions advisor
The occupier solutions team has more than 225 global professionals, solely focused on sourcing best-in-class research, services, expertise, vendors and resources—across our broad platform and through our vast networks—and integrating them to deliver the optimal solutions for our clients.
This team is an invested partner, working side-by-side with our principal-led account teams—who remain directly accountable for and relentlessly committed to delivering quality, consistency and results in your daily operations.
Together, these teams help clients make sound, informed decisions confidently; optimize portfolios to support business and financial goals; and maximize operational efficiency and cost savings while ensuring business continuity, and employee satisfaction and safety.
Avison Young has a long and successful global track record and deep execution capabilities internationally. We have pre-qualified service providers in more than 80 countries outside North America and continuously research new firms to expand service delivery network.
Our international services include:
Transaction services
Acquisitions
Dispositions
Rent reviews
Appraisal
Reinstatement
Lease restructuring services
Project management and fit-outs
Facility management
Strategic consulting and site selection
Workplace strategies
Lease administration
Avison Young offers a comprehensive lease administration program. For more information about our global occupier solutions or lease administration services please contact: Clint Miller Principal, Global Director - Affinity Groups 612.913.5640 [email protected]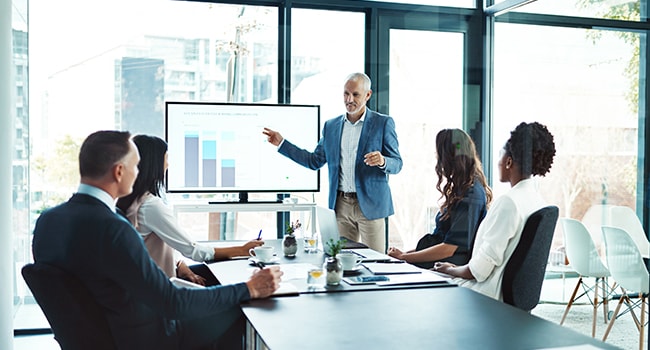 Les solutions aux entreprises Avison Young
Aug 6, 2018
Les experts des solutions aux entreprises d'Avison Young aident les entreprises à relever les défis immobiliers complexes d'aujourd'hui avec une gamme complète de services intégrés, fournis par des professionnels spécialisés qui savent adapter les solutions aux besoins spécifiques de chaque client.
Abonnez-vous aux communications d'Avison Young pour recevoir des nouvelles de l'industrie, de l'information sur nos propriétés, nos rapports de marché et bien plus.