null - Commercial Real Estate News Releases | Avison Young News
Commercial real estate news releases from Avison Young
Quarterly and topical research insights to help your business gain competitive edge in commercial real estate.
Avison Young veröffentlicht Bericht zum Thema Inflation und Immobilien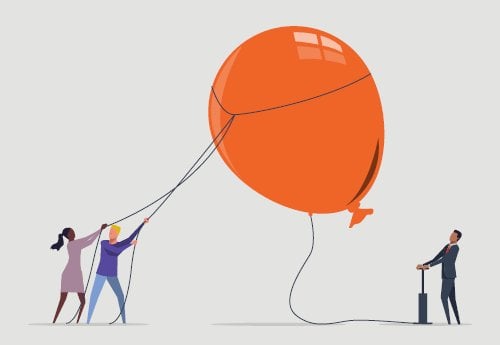 mars 10, 2022
Expertenanalyse zu Immobilien als Inflationsabsicherung
Berlin, 10. März 2022 – Das Immobilienberatungsunternehmen Avison Young hat jetzt den Bericht "Inflation and Real Estate insight report" veröffentlicht, der den Fokus auf die Themen Inflation, Zinsen und das Potenzial von Immobilien als wirksame Absicherung gegen steigende Preise richtet. Die Weltwirtschaft hat nach der Pandemie-Delle einen Aufschwung erlebt, der mit einem starken Anstieg der Preise einherging und Befürchtungen über eine neue Periode mit höherer Inflation und höheren Zinssätzen aufkommen ließ.
Nicolai Baumann, Country Manager von Avison Young in Deutschland: "Die Anleger haben sich seit fast vier Jahrzehnten an ein niedriges und stabiles Inflationsumfeld gewöhnt. Aktuell liegt die Inflation in Deutschland jedoch bei 5,1 Prozent und könnte sich als längerfristig erweisen als erwartet."
Dieser Faktor hat Immobilien ins Rampenlicht gerückt, da allgemeinhin davon ausgegangen wird, dass Immobilien eine gute Absicherung gegen Inflation bieten. Der neue Avison Young-Bericht behandelt diese Frage und bietet eine tiefgreifende Analyse.
"Die Inflation ist ein hoch aktuelles Thema, da Anleger Wege suchen, um ihre Renditen in realen Werten zu erhalten", so Dr. Nick Axford, Global Director of Insight bei Avison Young. "Theoretisch bieten Immobilien Schutz vor Inflation, in der Praxis ist das Bild allerdings deutlich komplexer."
Die zentralen Themenbereiche des Berichts:
Gründe, warum die Inflation in den letzten Jahrzehnten niedrig war, und wie sich einige dieser strukturellen Faktoren ändern könnten,
Faktoren, die hinter dem jüngsten Preisanstieg stehen, und warum Avison Young davon ausgeht, dass die Inflation Mitte dieses Jahres ihren Höhepunkt erreichen wird, bevor sie zurückgeht, aber bis 2023 über dem Durchschnitt bleibt,
Wie sich die Inflation auf Mieten, Kapitalwerte und Gesamtrenditen in Märkten auf der ganzen Welt auswirkt,
Warum Immobilieninvestitionen einen zuverlässigen Schutz vor Inflation bieten - aber nur auf lange Sicht,
Wie sich verschiedene Arten von Vermögenswerten in Zeiten der Inflation entwickeln und worauf Anleger heute achten sollten.
"Es gibt viele Faktoren, die eine Rolle spielen", fügt Axford hinzu. "Der aktuelle Konjunkturzyklus geht von einer niedrigen Arbeitslosigkeit und einem Fachkräftemangel in vielen Sektoren aus. In einigen Ländern sind bereits Lohnsteigerungen zu beobachten. Wir sehen viele Möglichkeiten, wie Immobilieninvestitionen die Wertentwicklung eines Portfolios in den nächsten Jahren unterstützen können, selbst, wenn wir eine höhere Inflation erleben."
Mehdi Patrick Riahy, Managing Director & Head of Capital Markets bei Avison Young in Deutschland, ergänzt abschließend: "Unsere Analyse über den Zusammenhang zwischen Inflation und Immobilien zeigt, dass Immobilien – insbesondere bei langfristig orientierten Investoren und Anlagehorizonten – mehr Inflationsschutz bieten als andere Anlageklassen wie beispielsweise Aktien. Anleger in Deutschland könnten insbesondere dann zusätzlich profitieren, wenn sie auf Standorte und Sektoren setzen, die von globalen Trends profitieren, wie derzeit beispielsweise voll indexierte Logistik- und hochwertige, zentral gelegene sowie ESG-konforme Büroimmobilien."
Link zum vollständigen Bericht: https://www.avisonyoung.com/is-real-estate-an-inflation-hedge