null - Commercial Real Estate Blog | Avison Young
Avison Young's commercial real estate blog
Under new management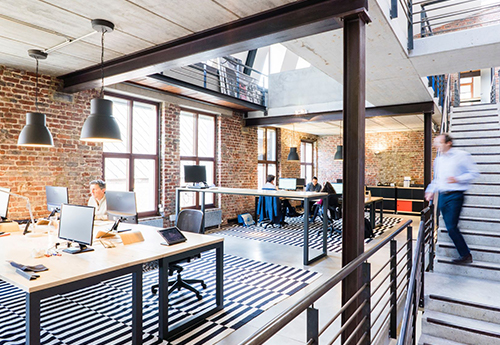 May 25, 2021
Property managers are getting ready to serve the Multiverse's hybrid workforce
In many ways, property management teams have been the commercial real estate industry's unsung heroes of the COVID-19 pandemic. The spring of 2020 brought them an entirely new challenge: How to manage an empty building.
At the beginning, these essential workers focused mostly on getting caught up with the kinds of necessary maintenance tasks that can be difficult to address when a building is operating at full capacity and tenant requests get prioritized. But soon it became apparent that we would not make a quick return to normal. Instead, almost overnight, management teams had to develop entirely new procedures to open their buildings safely for the small number of workers who needed to return. They then had to keep their buildings running as lean as possible while new standards for density and cleanliness pressured costs. All the while, the level of communication with owners and tenants increased exponentially to manage the additional complexity.
A year later, property managers and building engineers face yet another new challenge as they look toward the much-anticipated return to offices. But as we're beginning to understand, we aren't going back to the pre-pandemic offices of 2019. Instead, we're entering a new Multiverse of Work, where more people have more flexibility to split time between convenient remote locations and corporate workplaces that enable their best work.
How are property managers preparing to support this new way of using offices? What are their top priorities? What does it all mean for amenities, technology, and talent? To find out, I spoke with a couple of experts in the property management universe.
Henry Chamberlain is President of the Building Owners and Managers Association (BOMA) International, the flagship organization for commercial property management professionals. Randel Waites is Managing Director, Principal, and Head of Real Estate Management Services in the US for Avison Young. In our wide-ranging conversation, we discussed:
The short- and long-term challenges of returning to offices
How managers will adapt to a new focus on health/wellness certifications
Why collaboration between tenants and landlords is more important than ever
The changing definition of "tenant experience" and what it means for amenities
The vital role of technology in supporting a hybridized workforce
How property management leaders are thinking about the massive talent recruitment and development challenge they face to deliver
Watch the full conversation:
Phil Mobley is our Director of U.S. Occupier Research, based in our Boston office.
© 2023. Avison Young. Information contained in this report was obtained from sources deemed reliable and, while thought to be correct, have not been verified. Avison Young does not guarantee the accuracy or completeness of the information presented, nor assumes any responsibility or liability for any errors or omissions therein. All opinions expressed and data provided herein are subject to change without notice. This report cannot be reproduced, in part or in full, in any format, without the prior written consent of Avison Young.