null - Commercial Real Estate Blog | Avison Young
Avison Young's commercial real estate blog
For commercial real estate brokers, peak success resides in flexible futures – what we need to get there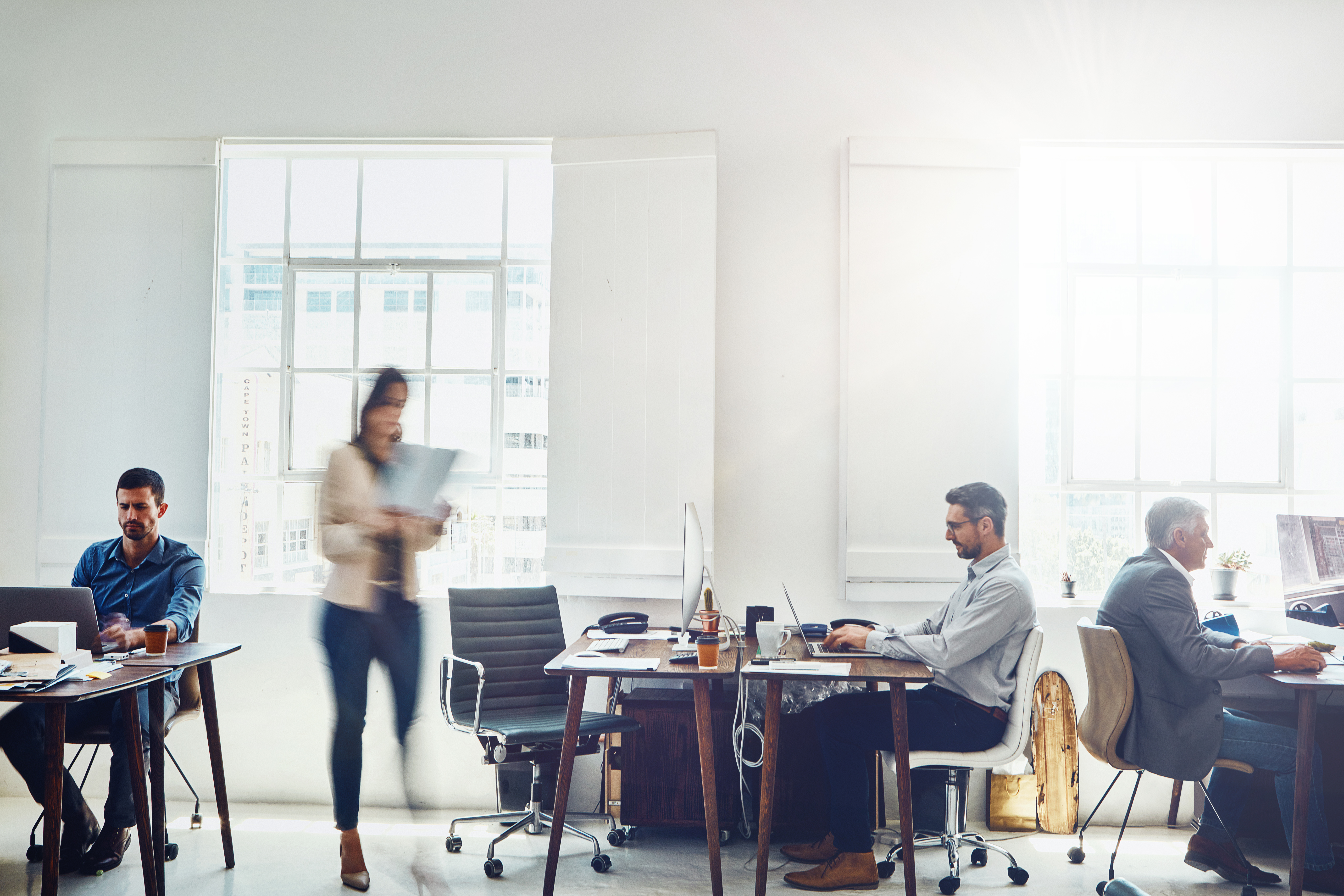 January 22, 2021
Like most industries, impacts of the COVID-19 pandemic have brought every aspect of the commercial real estate (CRE) into uncertainty.
Systematic changes commonly follow a crisis, as individuals and organizations seek to adapt, forcing all to address a key question:
Now and into the future, are we willing to embrace needed changes and evolve, or will we simply return to the status quo?
The COVID-19 pandemic has certainly exposed several key drivers for the future of CRE, and brought one big item to the forefront:
Regardless of all that could happen next, trends established pre-pandemic continue to drive at now-accelerated paces toward the need for increased flexibility in real estate portfolio and asset management strategies. In planning for the future, we must consider and deliver for all the possibilities.
Why? Because the demand is here and will continue beyond the pandemic as flexible solutions evolve to support new requirements, including an ongoing shift to deliver flexible solutions directly.
But before we can get there, let's first address the elephant in the room – the underutilized space which is currently hitting the sublease market and making flex adoption challenging.
If the COVID-19 pandemic has taught us one thing, it is that we have even more underutilized space than we did before the pandemic forced the world into a more remote/flexible working mindset.
As our head of consulting in professional services across the Americas, Sheila Botting, noted in a piece on the future of work: "We've found that the pre-pandemic workspace was utilized on average 50% of the time. This means that organizations experienced an overall 50% office vacancy – which means valuable resources (i.e. funds spent on vacant office space) could be put to better use redeployed to help meet core business requirements."
Almost every enterprise we engaged with in 2020 admitted they plan to shift their portfolio strategy towards more flexible/remote solutions, but before doing this they must dispose of this underutilized space. This fact has led to an influx of sublease space available in every major market increasing supply while near term demand is limited as a result of COVID-19.
Across the U.S., leasing activity has dropped to levels not experienced over a few market cycles, declining by 54% year-over-year across major domestic office markets, according to AVANT by Avison Young data. However, some office markets, such as the Bay Area, have been even more impacted, with office leasing levels dropping 66% over the same time frame.
According to AVANT, vacancy has increased by 19% over the past nine months with sublease levels reaching cyclical heights in almost every major market, but especially in the urban districts of gateway cities.
Looking at the data in and around the pandemic, our Chief Innovation Officer John Sikaitis observed that, "given a dearth of tenant demand, particularly in the urban office sector, while landlords have adjusted concessions by 14% since the beginning of the pandemic, most have held on to posted or marketed face rates. That said, many deals have reset downward by 20% from a net effective rent basis. Those drops will grow in some segments as most of the planned corporate space giveback has not yet hit the market."
In summary, landlords are currently offering greater concession packages for direct space and we anticipate an even greater number of subleases to hit the market over the course of the year. On top of these factors, unlike previous downcycles, increased competition from the flexible sector makes difficult disposition/sublease assignments that much harder to achieve satisfactory results. At the same time, the evolving flexible landscape could present opportunities to add value to disposition assignments if approached strategically.
The flexible office economy has quickly evolved over the last decade. The flexible operators (coworking/serviced offices) as well as the institutional owner community have come to realize that the enterprise occupier community has been yearning for a higher level of term flexibility, operational and financial efficiencies not available in the traditional market.
Rather, a diverse set of flexible workspace products can deliver on-demand, amenity- and hospitality-driven work environments difficult for traditional subleases to compete with without significant operational and/or financial burden.
Given the ongoing digitization of the CRE industry along with a new set of client expectations, when hired to support our clients in disposition strategies, brokerage professionals must look beyond the status quo when it comes to marketing their sublease spaces. We must embrace the new technology platforms and innovative solutions available such as those presented by the flexible office landscape. Legacy marketplace listings, e-blasts, and a reactive response to these assignments simply will not cut it with the changing market dynamics of today.
As an industry, if we step up our game by getting creative and approaching the market with a new proactive mindset, we can collectively remove the existing sublease inventory off the books more quickly (but yes, it could still take a significant amount of time in some markets).
And once completed, if both the institutional owner and brokerage communities acknowledge the opportunities available in the market, leverage available flexible solutions and technology appropriately, we could in fact be facing the last down cycle where we have this amount of sublease space on the market. Music to everyone's ears!
Building toward more resilient, flexible futures
While shifting away from traditional brokerage models (specifically focused on long-term leases) and leveraging more flexible solutions could be scary to some, the payoff in value creation for occupiers and institutional owners in the long-term will be substantial.
Legacy, transaction-based brokerage is going the way of the dinosaurs (commoditization at its finest) as clients seek increasingly custom, tailored and more efficient real estate that can meet rapidly evolving operational and financial objectives.
As fiduciaries, we owe it to our owner and occupier clients to do all we can to embrace and move toward innovative products, technology tools and service delivery models, which are more robust than most industry professionals choose to acknowledge.
The successful owners and industry professionals of the future will offer creative, tailored solutions for space that optimize value and eliminate underutilized space.
If brokerage professionals revert to the status quo, we run the risk of clients feeling oversold or lacking innovative solutions which are being sold to them directly by more innovative or disruptive companies. Consider the value of fully leveraging critical data and insights around innovative portfolio management strategies, space utilization, and workplace optionality. Take an agnostic position to all the traditional, flexible and innovative solutions available in the market today, and aim for leveraging best fit over one size fits all product-based offerings that are not always conducive to our client's specific needs.
Are we as an industry willing to embrace change, add higher value and create more win/win scenarios with flexible solutions?
Instead of chasing fees (which if we are honest is how some unfortunately view the brokerage industry), let's prove we chase value creation.
Together, we can challenge the status quo and take a bold step forward, delivering client-centric experiences instead of lip service about embracing change before inevitably reverting to traditional processes and solutions.
Instead, let's help our clients create and execute on their Core + Flex portfolio or asset management strategies. Here, all parties will benefit and increase value to the entire industry in the long run through advisory-first, transaction-second processes supported by data and analytics that provide bigger opportunities for our clients now and well into the future. Now more than ever, our clients want more options and flexibility for whatever comes next, let's deliver.
Charlie Morris heads Avison Young's Flexible Solutions group.
© 2023. Avison Young. Information contained in this report was obtained from sources deemed reliable and, while thought to be correct, have not been verified. Avison Young does not guarantee the accuracy or completeness of the information presented, nor assumes any responsibility or liability for any errors or omissions therein. All opinions expressed and data provided herein are subject to change without notice. This report cannot be reproduced, in part or in full, in any format, without the prior written consent of Avison Young.