null - Commercial Real Estate Blog | Avison Young
Avison Young's commercial real estate blog
British Columbia's secondary markets getting their due as 'beds and sheds' demand pushes beyond traditional boundaries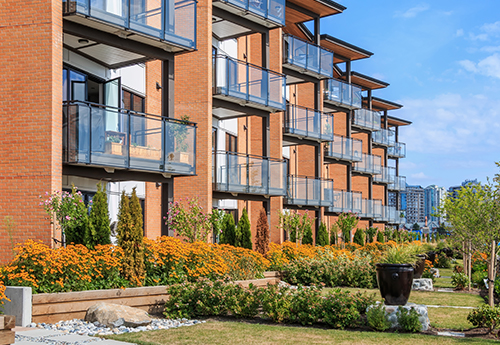 June 2, 2021
The in vogue adage of 'beds and sheds' as shorthand for what tops commercial real estate investors' wish lists these days remained an accurate summation of purchaser intentions through the first quarter of 2021 with investment in B.C. multi-family and industrial properties already on pace for a record year. What's changed in the B.C. context is how much further afield investors are apparently willing to travel to acquire multi-family properties and industrial assets.
The cadre of Institutional investors and sophisticated private buyers of multi-family assets typically operating in the large metropolitan markets of Vancouver and its suburbs have increasingly found themselves not only considering acquisitions in municipalities on Vancouver Island and the B.C. Interior, but actually closing on substantial deals valued in the tens of millions of dollars.
While larger investors had long dabbled in the more well-known island markets of Victoria and Nanaimo, their willingness to consider assets in Victoria's suburban communities of Langford, Esquimalt, Saanich, Sidney and Oak Bay opened the floodgates in 2017. Driven by significant new construction (or in some cases a lack thereof) to meet demand as well as an accompanying rise in the achievable average rental rates that emerged in low-vacancy markets, multi-family investors suddenly found themselves keen to acquire properties of scale in smaller secondary markets with yields unachievable in the primary markets where they typically invested. While 2019 remains the highwater mark in terms of the number of multi-family sales (greater than $5 million) on Vancouver Island with 23 transactions, activity remained elevated in 2020 with 15 sales despite the COVID-19 pandemic and with sales increasingly occurring in even smaller Island communities outside of the Capital Region District. In the first quarter of 2021, seven multi-family sales have already been recorded in Victoria, Langford, Parksville, Courtney and Campbell River, including a $40-million transaction in Langford, and is easily on pace for the strongest year in terms of number of sales on record.
Communities in B.C.'s Interior started to catch the eyes of multi-family investors in 2016. While more sophisticated private investors and institutions had historically overlooked these markets due to a lack of apartment buildings of scale, new development in recent years has changed their thinking. Nine multi-family sales closed in the B.C. Interior in 2020 (including two sales in Kelowna that each exceeded $50 million) compared with seven sales in both 2019 and 2018. Six multi-family sales in 2017 marked the arrival of BC Interior markets on investors' radars following three multi-family sales in Penticton in 2016. No multi-family sales greater than $5 million were recorded by Avison Young in the B.C. Interior from 2009 to 2015. While just two multi-family sales closed in the first quarter of 2021 in the B.C. Interior, one of them marked yet another deal in excess of $50 million in Kelowna.
Industrial. Industrial. Industrial. Unfortunately, more of it can't be summoned no matter how many times you repeat it while looking in the mirror. Industrial is the only asset class every investor seems to want these days and demand remains insatiable. Investment in industrial properties (greater than $5 million) topped $435 million in Metro Vancouver in the first quarter of 2021, exceeding the pace of record-setting 2020, which ultimately totalled more than $1.5 billion, fully half of the total dollar volume invested in commercial real estate in BC that year. Industrial strata sales remained very active in the first quarter of 2021 with three deals greater than $5 million (including the $26 million sale of multiple units in a single development to one investor) accompanied by 89 strata industrial transactions valued between $1 million and $5 million (one per day!).
The shortage of industrial land in Metro Vancouver has been well documented for the better part of the past two decades with one impact being that new development is frequently occurring farther away from the traditional core industrial markets of Richmond, Burnaby and Delta and into Surrey and beyond through the Fraser Valley communities of Langley, Abbotsford and even Chilliwack. Thanks to the sub-2% vacancy that has characterized the regional industrial market since 2016, tenants are now more typically interested in simply meeting their space requirements and place less emphasis than in the past on where the property is located. This eastward shift in regional industrial development activity has pulled tenants, owner-occupiers and investors with it into non-traditional territory.
Demand has shown no sign of cooling in 2021, which has resulted in both asset classes (and resultantly, investors, tenants and owner-occupiers) no longer being restricted to B.C.'s historic core markets as the constant hunt for yield and new space pushes activity further afield towards new horizons.
Andrew Petrozzi is an Avison Young Principal and the firm's British Columbia Research Practice Leader. He is based in the company's office in Vancouver, B.C.
© 2023. Avison Young. Information contained in this report was obtained from sources deemed reliable and, while thought to be correct, have not been verified. Avison Young does not guarantee the accuracy or completeness of the information presented, nor assumes any responsibility or liability for any errors or omissions therein. All opinions expressed and data provided herein are subject to change without notice. This report cannot be reproduced, in part or in full, in any format, without the prior written consent of Avison Young.