null - Commercial Real Estate Blog | Avison Young
Avison Young's commercial real estate blog
Are longer lease terms a sign of rebounding confidence in Canada's office market?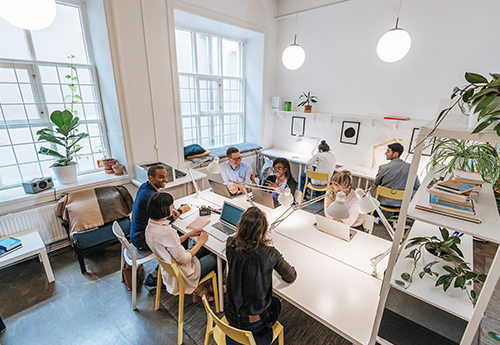 June 24, 2021
More than 15 months after the onset of the COVID-19 pandemic in Canada, the country is starting to make some real progress toward a future return to "normal". With more than 66% of the population having received at least one dose of a vaccine (as of June 21st), the prospect of a meaningful re-opening is getting closer to reality in many parts of the country.
Canada's office market is also sharing in the positive trend. Return-to-office discussions are taking place in cities where workers continue to work from home, and an uptick in tour activity is occurring as occupiers begin to view their future circumstances as more concrete. In addition, there are indications that the national sublet pipeline might be starting to turn the corner (as discussed in my recent blog) – another sign of confidence returning to the market.
After so many months with limited (but now improving) leasing activity, it's worth bringing some analysis gleaned from AVANT by Avison Young, our proprietary data analytics platform, to what has largely been anecdotal discussion of market conditions.
To get some perspective on office occupier confidence across Canada, I thought it would be interesting to dive into the average lease term length for completed transactions over time. When occupiers feel secure in their expectations of the future, they are willing to commit to longer lease terms – and on the flip side, in times of uncertainty, shorter lease terms provide flexibility for occupier companies to adapt to evolving future requirements.
The chart below shows the average length of term for Canadian office leases signed in each month for the past five years.
Some notable highlights revealed by this analysis include:
For all deals signed from April 2016 to February 2020, the overall average lease term length was 70 months. For those signed between the onset of the pandemic in March 2020 and June 2021, that figure fell to 59 months – a 16% decrease
Lease term length peaked a few months prior to the onset of the COVID-19 pandemic, averaging 77 months of term for deals signed in November 2019
After entering the Great Lockdown, confidence in the market fluctuated throughout the summer and fall of 2020 as repeated lockdowns and re-openings played havoc with decision-making. These effects were also evident in a significant drop-off in leasing velocity, and a rise in sublet availability, across the country
The pandemic low point was reached in February 2021, with an average lease term length of just 47 months
Since then, average term length has risen steadily month-over-month (especially in May and June) and as we approach the midpoint of the year, it has reached 68 months – up 45% from the low point and representing the highest average lease term length since April 2020
It's great to see confidence returning among occupiers, as indicated by these trends. As vaccination rates rise and return-to-office plans become more real, this could all translate into not only an increase in leasing activity, but also the return of longer commitments as lease term lengths return to pre-pandemic levels.
Bill Argeropoulos is an Avison Young Principal and the firm's Canadian Research Practice Leader. He is based in the company's global headquarters in Toronto.
© 2023. Avison Young. Information contained in this report was obtained from sources deemed reliable and, while thought to be correct, have not been verified. Avison Young does not guarantee the accuracy or completeness of the information presented, nor assumes any responsibility or liability for any errors or omissions therein. All opinions expressed and data provided herein are subject to change without notice. This report cannot be reproduced, in part or in full, in any format, without the prior written consent of Avison Young.