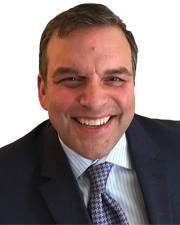 Rick

George
Senior Hospitality Broker


Hospitality

Valuation Advisory Services

Investment Sales
One South Wacker Drive
Suite 3000

Chicago, IL 60606-4649 US
A 25 year veteran of the hospitality business, Rick has been involved in all facets of the transaction and development process including asset valuation, acquisition, disposition, land development, financing and branding. In July 2014, he opened the Chicago office for Keith Thompson and Hotel Assets Group where he has focused on single asset and portfolio transactions in the Midwest and US as a whole.
A graduate of Cornell University, Rick joined a national hotel brokerage firm in 2003 as a principal owner and partner in charge of its Chicago and Los Angeles offices. During his tenure, Rick helped build and train the human capital infrastructure of the firm, while focusing on transactions from the lower to the upper mid-market segments, as well as capital markets production and debt placement. In addition to revenue production, Rick was also responsible for the macro management of the firm's brand, national client marketing efforts, technology, and personnel management in the field.
Earlier in Rick's career he held senior positions at Intercontinental Hotels (IHG) as the Director of Franchise Sales and Development for the West North Central region of the U.S. and Wyndham Hotels, as the Regional Vice President of Franchise Sales and Development and as Managing Director for Hotel Partners.
---
Properties