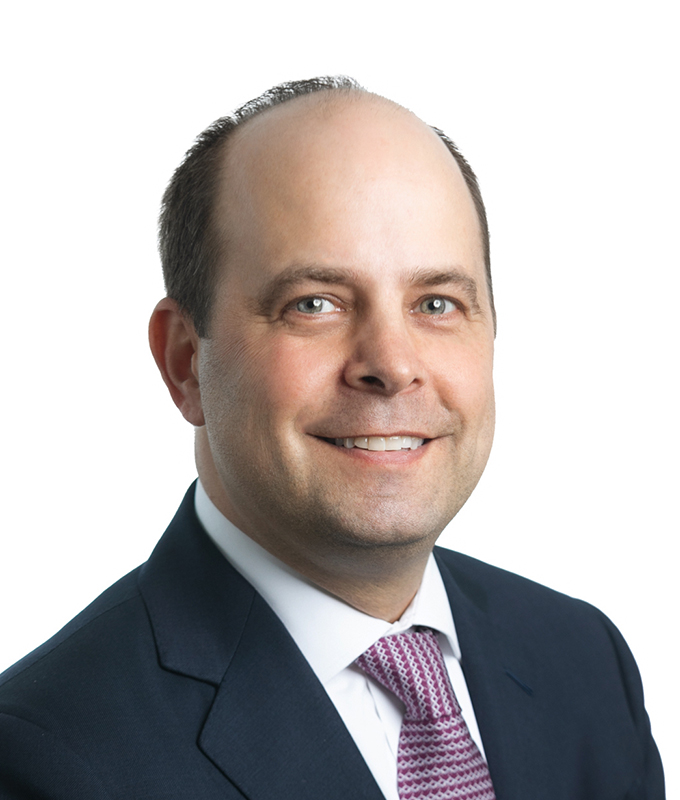 Mitchell

Levine
Director


Capital Markets Group

Investment Sales
530 Fifth Avenue
4th Floor

New York, NY 10036 US
Mitchell Levine is a Director in the Tri-State Investment Sales group of Avison Young's New York City office specializing in multi-family and mixed-use assets.
Prior to joining Avison Young, Mitchell spent seven years with Massey Knakal Realty services where he originated and closed over $300,000,000 in sales to investors such as Edward Minskoff, ABS Partners, Tishman Speyer and Premier Equities. In 2010, Mitchell was awarded the Thomas Donovan Award for Excellence.
He has been involved in sales with an aggregate value of $2.9 billion and has also been responsible for over $1 billion in asset valuations spanning all property types in his 10 years in capital markets.
Mitchell earned a Master's in Real Estate Finance from New York University, a Bachelor's degree from Syracuse University and a degree in Culinary Arts from The Culinary Institute of America.
---
Properties
The St. Charles

101 West 72nd Street

New York, NY 10023

Residential Condominium
For Sale
84 University Place

84 University Place

New York, NY 10003

Multi-Purpose
For Sale
150 East 33rd Street

150 East 33rd Street

New York, NY 10016

Development Site
For Sale
244-246 West 18th Street

244-246 West 18th Street

New York, NY 10011

Mixed-Use, High-Potential Development
For Sale
306 E 81st Street

306 E 81st Street

New York, NY 10028

Mixed-Use
For Sale
357 Bleecker Street

357 Bleecker Street

New York, NY 10014

Multifamily
For Sale
247-249 West 16th Street & 251 West 16th Street

247-249 West 16th Street & 251 West 16th Street

New York, NY 10011

Multifamily
For Sale
411 West 45th Street

411 West 45th Street

New York, NY 10036

Multifamily
For Sale
CB4 Inclusionary

CB4 Inclusionary

New York, NY

Air Rights
For Sale
101 West 78th Street

101 West 78th Street

New York, NY 10024

Multifamily
For Sale
565 West 173rd Street

565 West 173rd Street

New York, NY 10032

Multifamily
For Sale
2651 Broadway & 258 West 97th Street

2651 Broadway, 258 West 97th Street

New York, NY 10025

Mixed-Use
For Sale
83-30 118th Street

83-30 118th Street

Kew Gardens, NY 11415

Multifamily
For Sale
159 9th Avenue

159 9th Avenue

New York, NY 10011

Mixed-Use Property
For Sale
347 Lexington Avenue

347 Lexington Avenue

New York, NY 10016

Residential/Commercial Development Site
For Sale
354 Bowery

354 Bowery

New York, NY 10012

Retail
For Sale
332 East 9th Street

332 East 9th Street

New York, NY 10003

Mixed-Use
For Sale
115 Christopher Street

115 Christopher Street

New York, NY 10014

Retail Condo
For Sale
304 Eighth Avenue

304 Eighth Avenue

New York, NY 10001

Multifamily
For Sale
Harlem Five Portfolio

220-226 West 116th Street & 449 West 125th Street

New York, NY

Multifamily
For Sale
257 Water Street

257 Water Street

New York, NY 10038

Mixed-Use
For Sale
356 Bowery

356 Bowery

New York, NY 10012

Land
For Sale
CB5

14 East 28th Street

New York, NY 10016

Air RIghts
For Sale
138 West 10th Street

138 West 10th Street

New York, NY 10014

Retail Co-op
For Sale
105 Grand Avenue

105 Grand Avenue

Brooklyn, NY 11205

Multifamily
For Sale