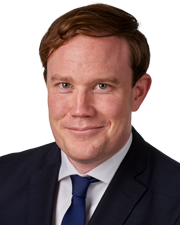 Mark Sullivan
Sales Representative
Vice President


Industrial

Office Leasing

Sales & Leasing
55 Commerce Valley Drive West
Suite 501, Mailbox #7

Markham, ON L3T 7V9 CA
Mark Sullivan is a Sales Representative at Avison Young Commercial Real Estate. Mark brings a wealth of energy and creativity to a busy team, active in corporate real estate advisory with a focus on office leasing.
Mark has rapidly expanding his industry knowledge through a hands-on approach to the marketing and prospecting elements of the business. Coupling such initiatives with Mark's exceptional personable skills have allowed him to create lasting relationships with both tenants and landlords.
In brief, Mark brings a "team first" mentality that was bestowed on him throughout his career in competitive hockey. His hard work, determination, and willingness to grow has proven vital to his success within the corporate community.
Some of Mark's previous clients include: Morguard Investments, Menkes Developments, Liberty Developments, HOOPP, RSA, MNP, King International Advisory Group.
Credentials
Education and Designation
Graduated from Sir Wilfrid Laurier University- Waterloo
---
Properties
30 Leek Crescent

30 Leek Crescent

Richmond Hill, ON

Office
For Lease
1725 Sixteenth Avenue

1725 Sixteenth Avenue

Richmond Hill, ON

Office
For Lease
95 Mural Street

95 Mural Street

Richmond Hill, ON

Office
For Lease
302 Town Centre Boulevard

302 Town Centre Boulevard

Markham, ON

Office
For Lease
The Centre on Barton

1275 Barton Street East

Hamilton, ON

Office
For Lease
300 Town Centre Boulevard

300 Town Centre Boulevard

Markham, ON

Office
For Lease
200 Town Centre Boulevard

200 Town Centre Boulevard

Markham, ON

Office
For Lease
200 Yorkland Boulevard

200 Yorkland Boulevard

Toronto, ON

Office
For Lease
7077 Keele Street

7077 Keele Street

Vaughan, ON

Office
For Lease
306 Town Centre Boulevard

306 Town Centre Boulevard

Markham, ON

Office
For Lease
330 Taunton Road East

330 Taunton Road East

Whitby, ON

Office
For Lease
14857 Highway 48

14857 Highway 48

Stouffville, ON

Land
For Sale