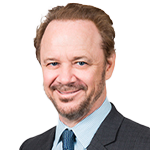 Jonathan

Hipp
Principal, U.S. Capital Markets
Head of U.S. Net Lease Group


Capital Markets Group

Net Lease
2001 K Street NW
Suite 200 North

Washington, DC 20006 United States
With a career spanning over 25 years, Jonathan Hipp is recognized as one of the leading providers of net lease investment advisory services in the country. He joined Avison Young in 2020 as a Principal, member of the U.S. Capital Markets Executive Committee, and leader of the national Net Lease Group.
Based in the firm's Washington, DC office, Hipp has expanded and solidified Avison Young's net lease market position, and today leads a team of senior advisors across the country who specialize in the sale of retail, office, and industrial net lease assets, sale-leasebacks, 1031 exchanges, and tax structured zero-cashflow transactions. Envisioning a solid year for net lease during the 2020 depths of the pandemic, Hipp collaborated with his fellow partners and turned in a market-leading year, most notably closing two structured credit tenant net-lease properties totaling more than $570 million and representing 1.4 million square feet. Combined, the deals are noted as one of the largest in the 2020 market. At the beginning of 2022 Hipp again collaborated with his partners and closed a 2.6M sq. ft. Amazon distribution facility in Iowa for $326M. Costar noted it was one of the largest industrial sale transactions of 2022 to date.
Joining Avison Young was a natural extension of Hipp's industry milestones. Prior to joining the organization, he was best known as Founder, President, and CEO of Calkain Companies. With an entrepreneurial spirit, he successfully expanded Calkain's services to uniquely include brokerage, advisory, asset management, research, and capital markets initiatives. With a hand-picked team of professionals, Hipp grew Calkain into one of the leading forces in U.S. commercial real estate activities, completing transactions well over $12 billion in net lease volume alone.
Hipp is a sought-after expert on market conditions, and his insights have appeared in such publications as the New York Times, Forbes and Fortune magazines. He also authors two blogs focused on capital markets and net leases on two of the industry's leading business news websites: GlobeSt.com and Commercial Property Executive.
Hipp's contributions to the industry have been recognized multiple times throughout the years. Both GlobeSt.com and Commercial Property Executive recently noted his achievements, naming him a Net Lease Influencer in 2020 and 2021 and nominating him for the 2021 Net Lease Executive of the Year.
---
Properties
Jiffy Lube

420 N State Road 434

Altamonte, FL 32708

Retail
For Sale
CVS Pharmacy

8201 Katy Freeway

Houston, TX 77024

Retail
For Sale
Dunkin' Donuts and Five Guys

308 Kellys Ford Plaza SE

Leesburg, VA 20175

Retail
For Sale
Affordable Dentures Portfolio

Multiple Locations

Scott, LA 70583

Office
For Sale
CVS Pharmacy

2196 White Bear Avenue

Maplewood, MN 55109

Retail
For Sale
CVS Pharmacy

1501 W Walker Street

Breckenridge, TX 76424

Retail
For Sale
CVS Pharmacy

100 James B. Jones Memorial Highway

Kilmarnock, VA 22482

Retail
For Sale
CVS Pharmacy

902 W Greenwood Street

Abbeville, SC 29620

Retail
For Sale
CVS Pharmacy

3700 199th Street NW

Miami Gardens, FL 33055

Retail
For Sale
Aldi

6701 Lea Berry Way

Haymarket, VA 20169

Retail
For Sale
CVS Pharmacy

11591 Olio Road

Fishers, IN 46037

Retail
For Sale
Taco Bell

Route 301 and Chadds Ford Drive

Brandywine, MD 20613

Retail
For Sale
CVS Pharmacy

2601 Houghton Road

Tucson, AZ 85730

Retail
For Sale
CVS Pharmacy

290 Pottstown Avenue

Pennsburg, PA 18073

Retail
For Sale
Wacker Chemical Corporation

4950 S State Road

Ann Arbor, MI 48108

Industrial
For Sale
CVS Pharmacy

8989 E U.S. Highway 20

New Carlisle, IN 46552

Retail
For Sale
CVS Pharmacy

32815 U.S. Highway 280

Childersburg, AL 35044

Retail
For Sale
CVS Pharmacy

111 Westgate Road

Scott, LA 70506

Retail
For Sale
CVS Pharmacy

1101 East Highway 377

Granbury, TX 76048

Retail
For Sale
2852 W Nine Mile

2852 W Nine Mile

Cantonment, FL 32534

Land
For Sale