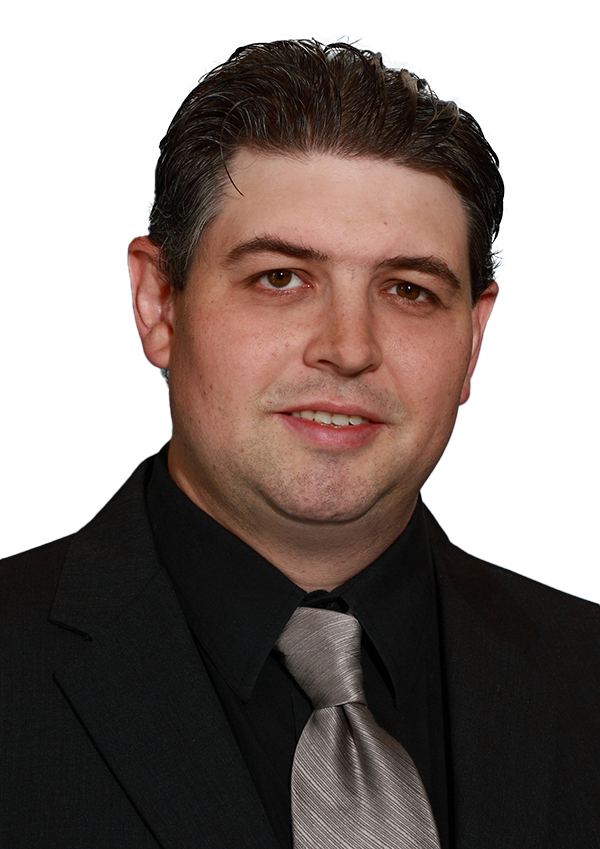 Jeremy

Schick
Operations Manager
Sales & Leasing


Operations & Administrative

Associations and Nonprofits
Suite 300 - 2550 12th Avenue

Regina, SK S4P 3X1 CA
Jeremy Schick joined Avison Young in April of 2015 and has become a great asset to the Avison Young team.
Through Saskatchewan Polytechnic (formerly SIAST), Jeremy received his Certificate in Accounting in 2001; this post-secondary development is complemented with a foray in private business. His education continued with the completion of an "Emerging Leaders" program and even still, Jeremy is looking to continue to grow and learn with plans for more accounting courses on his way to becoming a certified accountant. Jeremy's education has led him to the completion of his licensing in Real Estate for the province of Saskatchewan.
Jeremy is a member of many Avison Youngs specialty groups called Affinity Groups including Retail, Industrial, Non Profit, Tenant Advisory, Research, Marketing and Operations . These groups each have two levels by country or region and worldwide, so he has not only local knowledge of what is going on in the market but regional and worldwide market knowledge.
Jeremy not only represents landlords, tenants, purchasers, and sellers on his own he also works with many agents within not only the local Saskatchewan Office but with agents throughout Canada and North America, teaming with them to represent landlords, tenants, purchasers, and sellers in team settings. Avison Young is very team-oriented setting, and he is very proud to be apart of that team setting.
As the office's Operations Manager, Jeremys wide range of industry and technical abilities aid in the efficiency with which the Regina team operates. With more than 15 years in the real estate industry; in both the agricultural and commercial sectors, Jeremy brings a wealth of knowledge to the team which aid him in his professional endeavours as a licensed agent. Jeremy gains knowledge on every deal he contributes to and working closely with the Avison Young agents, research, and marketing teams, combined with his understanding of both the tenant and landlord perspective allows him to provide informed expert advice.
Jeremy gives his time to charities and has been on the KidSport Corporate Challenge board for over 5 years and was the Co-Chair of the 2019 KidSport Corporate Challenge and Chair of the 2020 KidSport Corporate Challenge.
Credentials
Professional Credentials
Member; Regina Chamber of Commerce
Member; Saskatchewan Trade and Export Partnership (STEP)
Member; Building Owners and Managers Association of Regina (BOMA)
---
Properties
University Park Shopping Centre

166 University Park Drive

Regina, SK S4V 1A3

Retail
For Sale
64 N Pacific Avenue

64 N Pacific Avenue

Qu'Appelle, SK S0G 4A0

Grain Handling Facility
For Sale
580 Henderson Drive

580 Henderson Drive

Regina, SK S4N 5X2

Office
For Sale / For Lease
Gateway Mall

1403 Central Avenue

Prince Albert, SK

Retail
For Lease
Multiple Listings

Multiple Listings

Regina, SK S4P3x1

Office
For Sale
Executive Terrace

2221 Cornwall Street

Regina, SK S4P 0X7

Office
For Sale
2570 Sandra Schmirler Way

2570 Sandra Schmirler Way

Regina, SK S4W 1B7

Land
For Lease
Market Mall

303-359 Albert Street

Regina, SK S4N 2N6

Retail
For Lease
Parliament Place

2631 28 Avenue

Regina, SK S4S 6X3

Office
For Sale
Gateway Mall - Temporary Warehouse Space

1403 Central Avenue

Prince Albert, SK

Industrial
For Lease