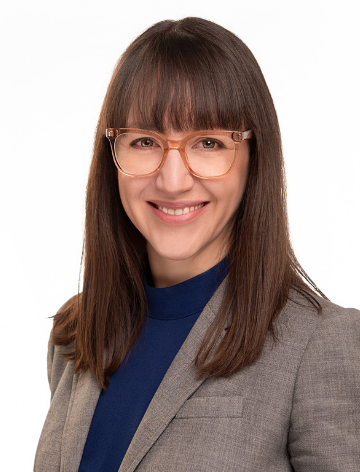 Jacynthe

Tétreault
Project Manager


Project Management
800 René-Lévesque Boulevard West
Suite 900

Montréal, Québec H3B 1X9 Canada
Jacynthe Tetreault has been working in commercial project management since 2005.
With her education and her years of experience, she developed key competencies in space planning, multidisciplinary team management, scheduling, risk assessment and cost control while representing the interest of the client.
Navigating through compressed schedules, leading the project team towards the same goal and bringing the essence of a brand in a built environment are just some of her strengths. She has the skills to advise her clients on the entire process of a construction project; from the conceptual phase to the project closing.
Key skills
− Compiling the project information about the space planning program, the built environment requirements and building constraints
− Supervising the sourcing process during all the phases of the project
− Project team management including architect, engineer, suppliers and general contractor.
− Information technology and audiovisual solution integration
− Key link between the client and project stakeholders during the entire project
− Establishment of phasing and moving scenarios
− Overviewing the management of the relocation
Education
− 2001 : Integrated College Diploma in Sciences, letters and arts – Bois-de-Boulogne College, Montreal
− 2004 : Bachelor of Design, interior design option – Planning Faculty, University of Montreal
− 2011 : Master of Planning, project management concentration – Planning Faculty, University of Montreal
Major clients
− Cain Lamarre
− Investissements Québec
− McCall MacBain Scholarships at McGill
− Société québécoise de l'information juridique (SOQUIJ)
− Transat
---