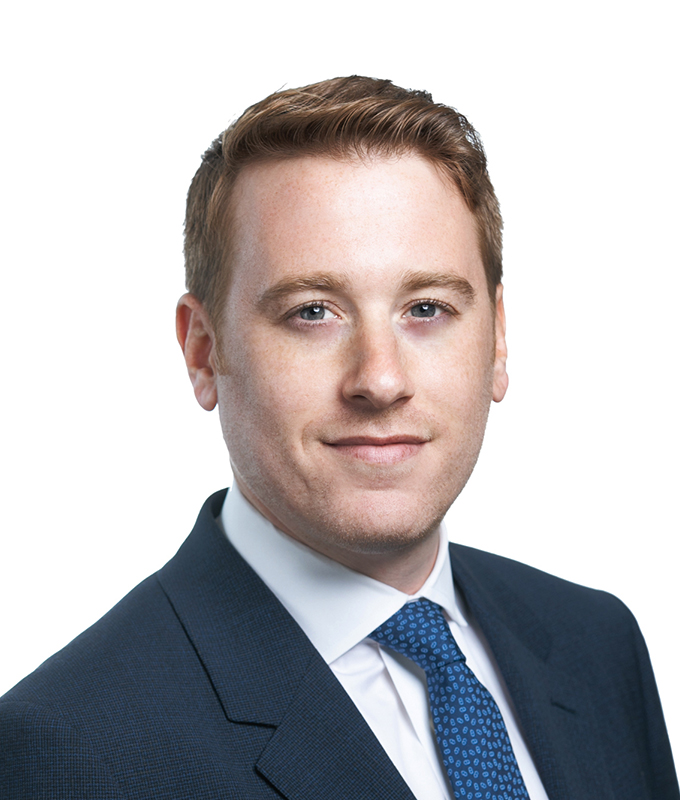 Eric

Karmitz
Director


Capital Markets Group

Investment Sales

Capital Markets Group

Investment Sales
530 Fifth Avenue
4th Floor

New York, NY 10036 US
Eric Karmitz is a Director in the Tri-State Investment Sales group of Avison Young's New York City office, where he focuses on the sale and disposition of Manhattan multi-family and mixed-use assets.
Eric began his career with Avison Young in 2013, where he was closely involved in many significant building sales and land assemblages.
Eric earned a Bachelor of Science and certificate in Business from Indiana University. He is an active member of the Pat Covelli Foundation and has received the New York University Gold Standard for Real Estate Acquisition and Ownership and Real Estate Financial Analysis.
Credentials
Education
• Indiana University – Bachelor of Science and certificate in Business
---
Properties
405 East 78th Street

405 East 78th Street

New York, NY 10075

Multifamily
For Sale
347 Lorimer Street

347 Lorimer Street

Williamsburg, NY 11206

Redeveloped Luxury Asset
For Sale
803 Madison Avenue

803 Madison Avenue

New York, NY 10065

Retail
For Sale
29 E 21st Street

29 E 21st Street

New York, NY 10036

Mixed-Use
For Sale
14 East 52nd Street

14 East 52nd Street

New York, NY 10022

Retail
For Sale
850 Hartford Turnpike

850 Hartford Turnpike

Waterford, CT 06385

Redevelopment Opportunity
For Sale
1660 Third Avenue

1660 Third Avenue

New York, NY 10128

Development Site
For Sale
Upper East Side Portfolio

12 Buildings | 263 Units

New York, NY

Multifamily
For Sale
111 Mercer Street

111 Mercer Street

New York, NY 10012

Retail
For Sale
150 East 79th Street Assemblage

150 East 79th Street

New York, NY 10075

Covered Land Play
For Sale
The East Side Trio

333-337 East 13th Street, 319 East 83rd Street & 443-445 East 88th Street

New York, NY 10028

Multifamily
For Sale
Williamsburg Portfolio

484 Humboldt, 64-68 Maspeth, 65 Maspeth

Brooklyn, NY 11211

Multifamily
For Sale
411 West 45th Street

411 West 45th Street

New York, NY 10036

Multifamily
For Sale
Upper East Side Portfolio

Upper East Side Portfolio

New York, NY 10021

Multifamily
For Sale
2283 Third Avenue

2283 Third Avenue

New York, NY 10035

Office
For Sale
94-96 Avenue A

94-96 Avenue A

New York, NY 10009

Multifamily
For Sale
750 Washington Avenue

750 Washington Avenue

Brooklyn, NY 11238

Multifamily
For Sale
1004 Fulton Street

1004 Fulton Street

Brooklyn, NY 11238

Mixed-Use
For Sale
52 East 7th Street

52 East 7th Street

New York, NY 10003

Multifamily
For Sale
355 Bleecker Street

355 Bleecker Street

New York, NY 10014

Mixed-Use
For Sale
347 Lexington Avenue

347 Lexington Avenue

New York, NY 10016

Residential/Commercial Development Site
For Sale
332 East 9th Street

332 East 9th Street

New York, NY 10003

Mixed-Use
For Sale
102 Norfolk Street

102 Norfolk Street

New York, NY 10002

Multifamily
For Sale
242 East 58th Street

242 East 58th Street

New York, NY 10022

Multifamily
For Sale
329 Pleasant Avenue

329 Pleasant Avenue

New York, NY 10035

Multifamily
For Sale
419 East 117th Street

419 East 117th Street

New York, NY 10035

Multifamily
For Sale
2211 Third Avenue

2211 Third Avenue

New York, NY 10035

Multifamily
For Sale
2338 Second Avenue

2338 Second Avenue

New York, NY 10035

Multifamily
For Sale
148-150 Attorney Street

148-150 Attorney Street

New York, NY 10002

Multifamily
For Sale