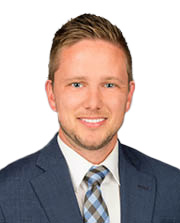 Chris J.

Martin
Hospitality Broker


Hospitality
5411 SkyCenter Drive
Suite 210

Tampa, FL 33607 United States
Chris J. Martin is an Investment Associate with Avison Young's Hospitality Division. Chris was previously a Senior Financial Analyst focusing solely on the analysis of hospitality assets before transitioning to a brokerage role. Chris underwrote and modeled almost $4 Billion worth of hotel properties across the United States, providing him with an accurate forecasting and valuation mindset that is not utilized by most competing brokers. This mindset allows him to provide his clients valuable insight and advice that has proven to be effective in planning a path towards the successful acquisition and disposition of hospitality assets.
Prior to his career in commercial real estate, Chris was on the capital markets team at a South Florida investment bank, and a business advisor and Banker with J.P. Morgan Securities. Chris holds a strong passion for the real estate industry and has assisted with acquisition, rehabilitation, transaction, and property management efforts of many single family properties in South Florida during his free time over the past several years.
Chris graduated from Florida Atlantic University with both a Bachelor's and a Master's in Business Administration.
Credentials
Florida Atlantic University, Boca Raton, Florida - Bachelors Business Administration
Florida Atlantic University, Boca Raton, Florida - Masters of Business Administration
---