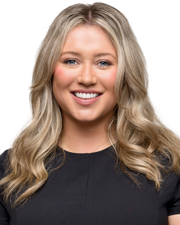 Chantelle

MacMillan

B.A (Hons)
Director, Litigation, Property Tax Services


Property Tax Services
222 Bay St.
Suite 2500, Box 245

Toronto, ON M5K 1J5 Canada
Chantelle MacMillan is a highly accomplished legal professional with a robust background in property tax advocacy, litigation, and paralegal services. Her journey in the property tax field began with notable advocacy roles at the Municipal Property Assessment Corporation, a trajectory that culminated in her current position as Director of Litigation, Property Tax at Altus Group.
With a diverse skill set spanning legal research, negotiation, advocacy, and adept client management, Chantelle consistently delivers exceptional results throughout her career. Her unwavering commitment to excellence is complemented by her profound understanding of property assessment methodologies, positioning her as a respected figure within the legal and property tax communities.
Chantelle's commitment to continuous improvement is evident in her educational pursuits. Beyond her Bachelor of Arts Honours Degree from Queen's University and Paralegal Graduate Certificate from Durham College, she is actively working towards her A.I.M.A. designation through the Institute of Municipal Assessors.
A dedicated advocate for both personal advancement and industry engagement, Chantelle holds influential memberships. She serves as a Member-at-Large with the Ontario Chapter of the Canadian Property Tax Association and is an Affiliate Member of the Institute of Municipal Assessors. Chantelle's expertise is further showcased through her regular speaking engagements at various industry events.
Committed to contributing to her profession, Chantelle generously volunteers her expertise. As an Advisor for the Coach and Advisor Network of the Law Society of Ontario, she provides valuable guidance on substantive and procedural matters to fellow paralegals. Additionally, she shares her insights as a Part-Time Professor at Durham College, imparting her knowledge to students in the Paralegal Diploma, Graduate Certificate, and Law Clerk programs.
Chantelle MacMillan's extensive experience, relentless pursuit of professional growth, and dedication to community service firmly establish her as a respected authority in property tax advocacy and paralegal services. Her adept navigation of intricate legal terrains, unparalleled client-focused solutions, and nurturing mentorship of emerging advocates collectively position her as an indispensable asset to the legal and property tax sectors.
---