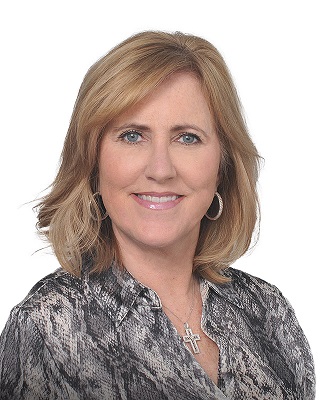 Anne-Marie

Ayers
Principal


Consulting & Advisory

Office
5411 SkyCenter Drive
Suite 210

Tampa, FL 33607
Anne-Marie Ayers is a 25+ year veteran of the commercial real estate industry in the Tampa Bay Area. Specializing in the office services arena, she provides unique insight and experience to serve the specialized needs of both Occupiers and Investors. This expertise, supported by her leadership, industry-leading econometric forecasting and market research tools, allows her clients to make strategic and informed decisions.
Anne-Marie is an industry leader in the leasing of complex and institutional-quality office agency assignments. She has advocated on behalf of clients such as MetLife, JP Morgan, Prudential and Wells Real Estate Funds as well as value-add and private clients such as Banyan Street Capital, Ryan Companies, TerraCap Management and The Dilweg Companies. She has a proven track record of achieving maximum results for her clients in the acquisition, re-positioning, restructuring and disposition of real estate.
Additionally, Anne-Marie advises office occupiers by understanding their goals and objectives to guide them through the process of leasing or acquiring property to provide a positive solution. She has worked with clients such as Boasso Global, Kelley Kronenberg, P.A. and Revenue Management Solutions to align their business goals with their real estate strategy.
She is also experienced in land sales such as Westview Center in Westshore for the development of Homeowners Choice Insurance's headquarters as well as 40 acres in Pasco County for the benefit of Seminole Electric Cooperative and has extensive consulting experience for public entities such as Tampa International Airport.
Anne-Marie develops and executes a customized strategy tailored to each distinct property and each clients' unique goals and objectives. She excels at turning real estate into real and distinct advantage for her clients.
Credentials
Bachelor of Science, Business Administration, University of Florida
Certified Commercial Investment Member (CCIM), Candidate
CREW Tampa Bay, Member
University of Florida, Bergstrom Center, Advisory Board Executive Committee
University Club of Tampa, Board of Directors
Client List
Allstate
Banyan Street Capital
Boasso Global
General Dynamics
Kelley Kronenberg
Lumina Analytics
MetLife
Piedmont Realty Trust
Prudential Real Estate Investors
Raytheon
Revenue Management Solutions
Ryan Companies
TerraCap Management
The Dilweg Companies
USAA
---
Properties