null - Commercial Real Estate News Releases | Avison Young News
Commercial real estate news releases from Avison Young
Quarterly and topical research insights to help your business gain competitive edge in commercial real estate.
Avison Young wins place on Homes England's new DaRTS framework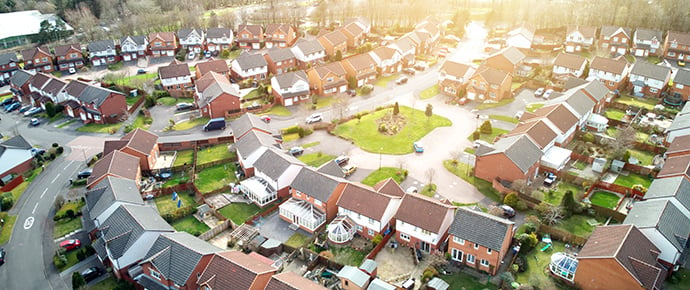 May 23, 2023
Avison Young is delighted to announce that we have been appointed to Homes England's new Development and Regeneration Technical Services framework (DaRTS).
The Framework will run from 2023 to 2027 and has an estimated value of £200m. It has a two-part lotted structure. Suppliers on Lot 1 will provide 'End to End Technical and Professional Services' and Suppliers on Lot 2 will provide 'Place-making, Masterplanning and Design Services'. Avison Young has been appointed to both Lots. In Lot 1, we will lead a Team including Hydrock, SLR (including Open and Vectos), Allies and Morrison, FPCR, Tyler Grange, Cotswold Archaeology, SEC Newgate, and Casa Environmental. We are the only real estate advisory business to have secured a place as lead adviser in Lot 1. In Lot 2 we will be part of a team led by Allies and Morrison.
This latest win means that Avison Young is adviser to Homes England across both of its major Frameworks, having been successfully re-appointed last year to its Property and Financial Services Framework. The new DaRTS framework replaces the Multidisciplinary Technical Services Framework which Avison Young was appointed to in 2019.
Craig Alsbury, Principal at Avison Young UK, said: "This is a very significant win for Avison Young. We have been trusted advisers to Homes England over many years and have delivered with and for it a large number of positive outcomes. We fully support Homes England's newly launched five-year plan, which promotes the creation of vibrant places that people can be proud of, working with local leaders and partners to build a housing and regeneration sector that works for everyone. We share its ambition to engage in a positive way with communities and stakeholders, enabling them to help shape the places that we create and accelerating the delivery of new homes.
We have a first class team of experts working with us on DaRTS; experts that are advising at the cutting edge of their disciplines and bring their knowledge and skills together to unlock challenging sites and development opportunities, to design exciting, interesting and healthy places in which people can thrive, and then deliver the planning and technical certainty that the market requires when sites are put to the market.
We are hugely excited by the opportunities that the DaRTS Framework will present and look forward to continuing to partner with Homes England going forward."