null - Commercial Real Estate News Releases | Avison Young News
Commercial real estate news releases from Avison Young
Quarterly and topical research insights to help your business gain competitive edge in commercial real estate.
Race to ESG and shortage of supply underpin Q3 industrial and logistics demand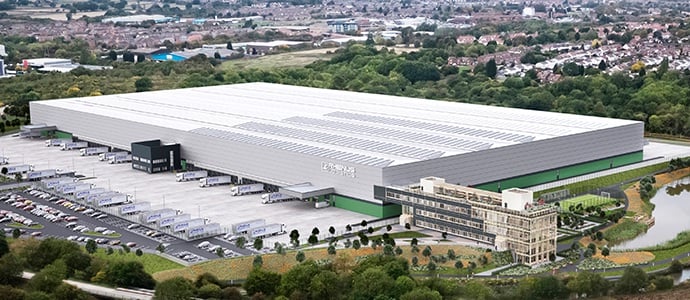 November 2, 2022
Avison Young releases analysis of industrial market in third quarter of 2022.
Despite the uncertain outlook for commercial real estate and the wider economy, the industrial sector's resilience and strong market fundamentals have held firm, according to latest data by Avison Young.
"Although take-up levels year to date have fallen short of 2021's total (40.28 million sq ft), this has been driven not by the current economic climate but by a chronically undersupplied market. Availability of grade A space stands at 24 million sq ft, equating to only 2 months' worth of supply.
Nevertheless, demand should remain strong, particularly for 'best-in-class' buildings with strong ESG credentials. Landlords will look to capitalise on this demand by deploying additional grade A stock and further retrofitting existing stock as they progress towards the government's MEES targets by 2030", said Andrew Jackson, Principal and Managing Director, Industrial at Avison Young.
Occupier market highlights for Q3
UK Grade A big box take-up (over 100,000 sq ft) amounted to 14.8m sq ft (higher than Q2's 10.3m sq ft total) and slightly higher than the same period in 2021
Key deals included SeAH Wind taking 1.13m sq ft at South Bank, Teeside; Rhenus Warehousing taking a combined 981,000 sq ft across two units at Baytree Nuneaton; and an undisclosed occupier taking 654,225 sq ft at Link 655 in Ellesmere Port
Take-up by sectors was led by 3PLs
East Midlands and Yorkshire and the Northeast saw the most activity
Investment Market highlights for Q3
£1.186 bn total investment activity (48.5% down on the five-year average)
London and the South East, Yorkshire and the North East and East Midlands led volumes by region with £298.4m, £168.3m, and £111.4m investment deals respectively
Key deals included the sale of two portfolios: Barings Real Estate's acquisition of NFU Mutual Insurance's UK Logistics portfolio for £234m and Schroder REIM's sale of Prologis Parks to Prologis UK Ltd for £200m
Overseas investors dominated the quarter, accounting for 71.6% of activity (vs a 43% five-year quarterly average across the same group)
Lesley Males, Director in Avison Young's Innovation and Insight team, added: "Industrial investment volumes declined sharply during the third quarter of the year and were 62% lower than in the same period in 2021. The majority of deals were from overseas investors, accounting for almost 75% of total volumes. Despite the economic uncertainty, there remains strong investor confidence in the industrial market, however, this is unsettled at present due to the difficulty in establishing pricing and securing debt."
Avison Young's full Big Box report can be accessed here.