Commercial real estate news releases from Avison Young
Quarterly and topical research insights to help your business gain competitive edge in commercial real estate.
Avison Young invests in data-led insight, growing research and analytics consultancy capability with 12 new hires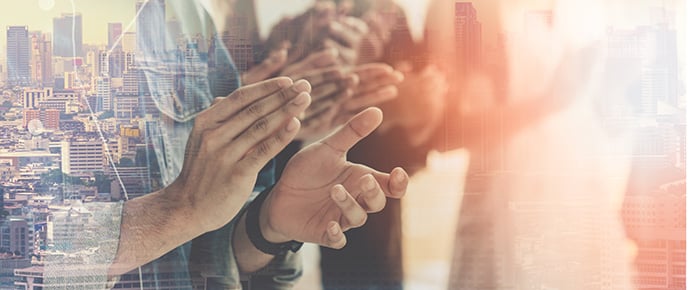 October 5, 2022
Avison Young's Innovation and Insight team, which provides data-driven consultancy and analysis of trends in the real estate market and the wider economy, has grown by 12 in the past 12 months.
Its latest senior appointments have been Patrick Scanlon, Director, London Markets - Innovation and Insight, and Sophy Moffat, Director, National Office - Innovation and Insight, both having joined over the summer. Since the beginning of the year, the strategic real estate advisor has also appointed four new regional data analysts, providing local analysis for London, the Northwest, the Midlands and Scotland.
Avison Young is actively investing in the growth of its Innovation and Insight team, as part of a drive to produce industry-leading market intelligence, which will be vital to inform business decisions in an economic environment impacted by Covid, Brexit, geopolitical conflict, and inflationary pressures.
Working closely with Agency and Investment teams in London and throughout the regions to provide clients with actionable analyses of the latest market trends and opportunities, the Innovation and Insight team combines top talent with the latest technology-driven tools. This includes 'AVANT by Avison Young', the firm's proprietary market intelligence and analytics platform, which provides clients with location-based analysis on both CRE metrics as well as adjacent data. AVANT makes key market data more accessible and understandable, allowing clients to make informed, strategic decisions and realise the full potential of their real estate.
Natasha Patel, UK Head of Innovation and Insight, said:
"Our clients are relying more heavily than ever before on technology-led, data-driven analysis to inform their real estate strategies. Avison Young's research capabilities are uniquely positioned to support the business and our clients in adapting to a rapidly evolving built environment landscape, providing actionable insights on macro-economic trends right down to intelligence to inform local market opportunities.
AVANT provides our people and our clients with ability to collect and process complex information which can transform the way we look at real estate, making cities and location-based decisions more transparent and efficient.
The recent hirings of well-respected research professionals like Patrick and Sophy add great value to our business through the provision of thorough and innovative analysis and will further enhance the wider research offering at Avison Young."