null - Commercial Real Estate News Releases | Avison Young News
Commercial real estate news releases from Avison Young
Quarterly and topical research insights to help your business gain competitive edge in commercial real estate.
Avison Young arranges new headquarters for prominent law firm Scarinci Hollenbeck moves to Overlook Corporate Center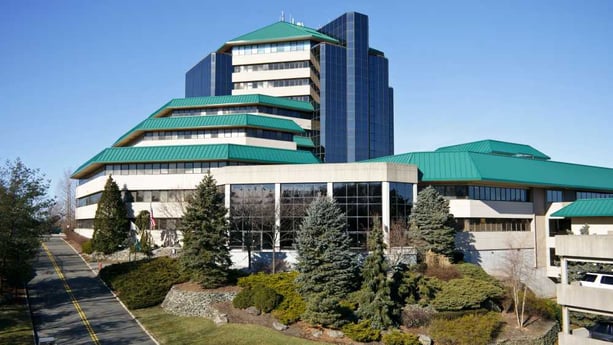 July 27, 2022
Morristown, NJ – Avison Young's Morristown office today announced that it has negotiated a new lease on behalf of Scarinci Hollenbeck. The law firm will occupy 18,529 square feet (sf) on the ninth floor of the Overlook Corporate Center located at 150 Clove Road in Little Falls, NJ. The new headquarters' premium amenities and central location appealed to Scarinci Hollenbeck and its Work-Life Balance Committee because it fuels the firm's continued expansion into new markets, allows the firm to better serve its clients, and enhances the quality of life for its employees.
Scarinci Hollenbeck, the tenant, was represented by Drew Persson, Principal, and Jeff Heller, Principal & Managing Director, who are based in the firm's Morristown office. The landlord, Theta Holding Company, LP was represented by JLL's Frank D. Recine, Derek DeMartino, and Nicholas DeCotiis.
"In our 30-year relationship with Scarinci Hollenbeck, we've seen them grow exponentially and have established trust. We're proud to support their continued growth in their new headquarters," said Persson. "We conducted a ten-month search, landing at the Overlook Center, which was a natural fit for the firm as it not only geolocates them centrally, but offers greater access to health, wellness, and conveniences through the building's amenity offerings."
The firm will relocate from a two-story building in Lyndhurst to the new space in Little Falls in September, making Scarinci Hollenbeck the largest corporate law firm in Passaic County Avison Young conducted a commutation study at the onset of the search, coupling the results with Scarinci Hollenbeck's own internal survey of their employees, to reflect the square footage and commuting distance desired by the entire team. After hosting an open house to preview the new space, located less than 10 miles away from the firm's Lyndhurst office, interest in returning to the office full time rose 75% among the firm's attorneys.
The Overlook Corporate Center recently underwent a multi -million-dollar repositioning to become a trophy office property in northern New Jersey. The property's two connected towers feature luxurious public spaces and amenities, including: a full -service cafeteria, an executive conference room, fitness center, yoga studio, access to terraces, covered parking with EV charging stations, and enhanced security. Views of the surrounding Meadowlands and the New York City skyline offer a sense of place and potential for future growth.
"The Overlook Corporate Center is second to none. We spent considerable time searching for a space that complements our firm's work-life balance culture and meets our quality-of-life agenda standards. Our attorneys have the option to work from home. However, if they chose to be in the office, we wanted it to be a place that creates an environment for a productive day," stated Ronald Reisner, J.S.C. (Ret.), Chair of Scarinci Hollenbeck's Work-Life Balance Committee.
"There was no other option than partnering with Drew and the Avison Young team in our search for our new headquarters," said Donald Scarinci, Managing Partner. "When I signed the lease for 150 Clove Road, it was a happy day for us, and I'm grateful to Avison Young for helping us navigate this process."
Avison Young creates real economic, social and environmental value as a global real estate advisor, powered by people. As a private company, our clients collaborate with an empowered partner who is invested in their success. Our integrated talent realizes the full potential of real estate by using global intelligence platforms that provide clients with insights and advantage. Together, we can create healthy, productive workplaces for employees, cities that are centers for prosperity for their citizens, and built spaces and places that create a net benefit to the economy, the environment and the community.
Avison Young is a 2022 winner of the Canada's Best Managed Companies Platinum Club designation, having retained its Best Managed designation for 11 consecutive years.
Follow Avison Young
Twitter (News) │ Twitter (Deals) │ Blog │ LinkedIn │ YouTube │ Instagram
For more information:
Download property photo here.
Watch Scarinci Hollenbeck's videos of their new home: Signing the lease, Office Tour, and
Office Reveal here.

Media contact:
Nathan Reyna, Regional Media Relations & Content Specialist, Northeast: +1.917.877.1697
Business Development:
Jeff Heller, Principal & Managing Director, Morristown, NJ: +1.973.753.1100
Drew Persson, Principal, Morristown, NJ: +1.973.753.1107