Commercial real estate news releases from Avison Young
Quarterly and topical research insights to help your business gain competitive edge in commercial real estate.
Avison Young recruits Kat Hanna as Director of Strategic Advisory and Place Strategy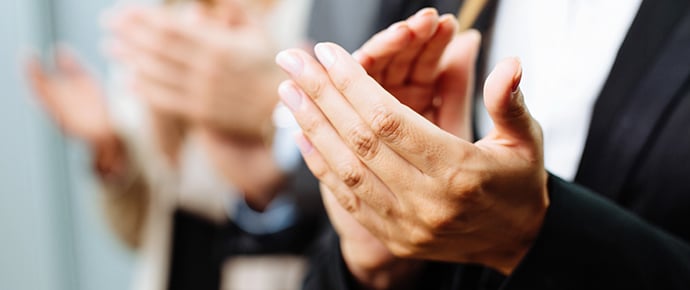 July 7, 2022
Kat Hanna has joined Avison Young as Director of Strategic Advisory and Place Strategy, to support the firm's strategic approach to placemaking, regeneration and development.
Kat will work closely with Nick Walkley, Principal & President UK and Jo Davis, Principal and Managing Director Planning, Development & Regeneration, UK Executive Chair, building on the established advisory offer at Avison Young. Kat will be responsible for developing public-private strategic relationships to grow the UK advisory business, with a particular focus on cities and city development. She will further build on the successes of and work with the Avison Young's Planning, Development and Regeneration team, led by Jo Davis, to unlock major regeneration, infrastructure and development opportunities for new and existing clients.
Prior to joining Avison Young, Kat was Masterplan Strategist for Lendlease, working on the over-station redevelopment of Euston, London. She has also held roles at Cushman & Wakefield and Centre for London.
Having worked in London politics, policy and development for the past decade, Kat is an established commentator on urban trends and affairs. Her areas of focus include masterplanning and placemaking, transport, and the future of cities.
Announcing the new appointment, Nick Walkley said, "Avison Young has an ongoing ambition to provide innovative approaches to shaping our cities and towns in response to the wide range of accelerating factors impacting them – Kat brings with her a new way of defining and shaping urbanism that creates a positive impact on the communities we work in. Collaborating closely with our existing multidisciplinary teams, she will help further Avison Young's speciality advisory services, applying her experience from client-side, large-scale urban regeneration projects to take us to the next level in terms of our consulting and regeneration profile."
Commenting on her new role, Kat Hanna said, "Avison Young's diverse range of public and private sector clients represent the many actors involved in urban development. I'm thrilled to be joining a business where we can support our partners in creating thoughtfully designed, inclusive and sustainable spaces. I am looking forward to working closely with Nick and Jo and collaborating with our specialist teams at the forefront of addressing the opportunities and challenges facing our evolving cities."
Jo Davis, added, "We are delighted Kat is joining Avison Young. We pride ourselves on continually seeking to interrogate and challenge our strategic advice to clients in order to directly respond to the challenges they face as city leaders."