null - Commercial Real Estate News Releases | Avison Young News
Commercial real estate news releases from Avison Young
Quarterly and topical research insights to help your business gain competitive edge in commercial real estate.
What key factors will shape our cities' real estate markets in 2022?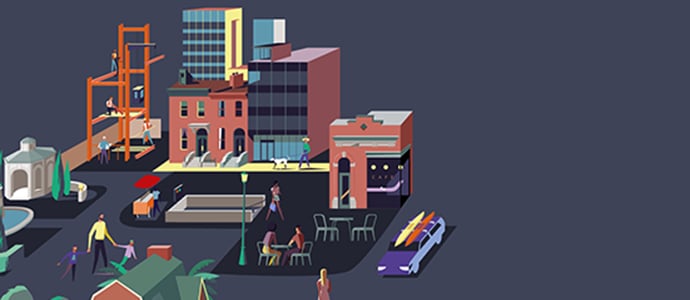 January 19, 2022
Avison Young launches latest report exploring outlook for UK cities.
Avison Young launches latest report exploring outlook for UK cities.
Following last year's launch of Avison Young's Ten Trends for a Zero Carbon World and the 2022 Forecast National Outlook, the strategic real estate advisor has launched its 2022 Forecast UK Cities report. The report provides perspective on how wider events, trends and indicators will impact real estate in a variety of sectors across the UK's major cities.
Daryl Perry, UK Head of Insight at Avison Young, said:
"Last year was proof that, despite ongoing challenges, our cities can and will continue to evolve as our world changes. Despite some headwinds to their economic recovery in the short term, we are seeing our cities regain their status as the common ground where we come together to work, live and play.
Our 2022 Forecast city report delves into the detail of what the year ahead holds for local markets, communities and businesses, identifying areas of growth and change in the nation's economic powerhouses.
While there are numerous factors driving momentum, including the evolution of working practices and changes to the way we consume goods, ESG will be the watchword underpinning change across all sectors this year. A collective focus on the role sustainability and social value play in forming our urban landscapes presents significant opportunities to reevaluate how cities' real estate can be better leveraged to create positive impact in 2022."
The report covers London, Birmingham, Manchester, Liverpool, Leeds, Newcastle, Bristol, Cardiff, Glasgow and Edinburgh. A series of city focused virtual events featuring a panel of Avison Young experts and guests will complement the launch.
To view our 2022 Forecast UK Cities report, click here.