null - Commercial Real Estate News Releases | Avison Young News
Commercial real estate news releases from Avison Young
Quarterly and topical research insights to help your business gain competitive edge in commercial real estate.
Avison Young brokers sale and financing of prime office buildings in Kingstowne, VA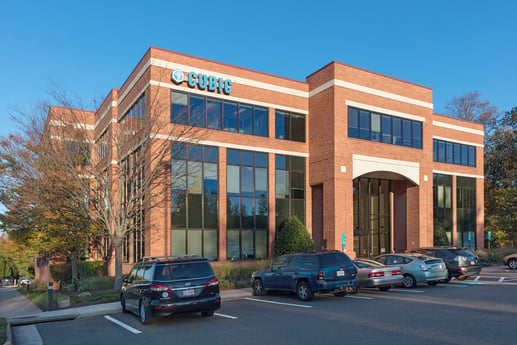 January 14, 2022
Two buildings in coveted location sell for nearly $13 million, signaling a growing demand for well-leased suburban office properties with multiple healthcare tenants
WASHINGTON, DC – Avison Young's Capital Markets Group announced today that it has brokered the sale of two premier office buildings ideally located in Kingstowne, a vibrant live-work-play community in Northern Virginia.
Melrose Solomon Enterprises purchased the buildings at 5901 Kingstowne Village Parkway and 5695 King Centre Drive from The Halle Companies for $12.875 million.
Representing the seller was an Avison Young Capital Markets team led by Chip Ryan, Principal; and Matt Weber, Senior Vice President. Jon Goldstein, Wes Boatwright and Mike Yavinsky, all Principals at Avison Young, arranged the financing on behalf of Melrose Solomon.
"These properties represented an excellent opportunity to acquire two exceptional office buildings in a highly desirable location," Ryan said. "The portfolio drew significant interest from investors across the country who are seeking well-leased suburban office buildings, especially those with healthcare tenants in a growing area."
Added Goldstein: "The combination of the quality of the assets, excellent location, diverse rent roll and strong in-place cash flow all resulted in exceptional debt terms. It was a pleasure working with Melrose Solomon again."
The properties are a combined 93 percent leased to a variety of medical office, government contractors and traditional tenants.
The larger of the two properties, 5695 Kings Centre Drive is a three-story office building constructed in 2002. Its location on the eastern edge of Kingstowne provides easy access to South Van Dorn Street, an important local artery for commuters. The building has 44,262 square feet (SF) of net rentable space.
Located on the northern boundary of the Kingstowne Towne Center, 5901 Kingstowne Village Parkway conveniently located near popular retail offerings such as Giant, Starbucks and Chick-Fil-A. The property features attractive 8,000-SF floorplans and has 22,117 SF of net rentable space.
Both are ideally situated in Kingstowne, a thriving community that continues to grow in size and popularity. After nearly 650 new multifamily units are completed in the nearby Kingstowne Towne Center, the local economy will be boosted by yet another influx of young, affluent residents. The buildings also benefit from their proximity to the Transportation Security Administration, the National Geospatial Intelligence Agency, Fort Belvoir and Amazon's HQ2.
The Halle Companies developed Kingstowne in the mid-1980's, converting 1,200 acres into Northern Virginia's second largest master-planned community. Kingstowne's core is a centralized, walkable town center with more than 1 million SF of top-tier retailers and high-quality office buildings. With large expanses of green space, Kingstowne is considered one of Northern Virginia's most desirable places to live and work.
"Thanks to a lower cost of living, a highly educated workforce and a unique sense of place, Kingstowne is primed for continued growth and opportunities," said Larry Solomon of Melrose Solomon Enterprises. "The future is exceptionally bright here."
About Avison Young and the Avison Young Capital Markets Group
Avison Young creates real economic, social and environmental value as a global real estate advisor, powered by people. As a private company, our clients collaborate with an empowered partner who is invested in their success. Our integrated talent realizes the full potential of real estate by using global intelligence platforms that provide clients with insights and advantage. Together, we can create healthy, productive workplaces for employees, cities that are centers for prosperity for their citizens, and built spaces and places that create a net benefit to the economy, the environment and the community.
Avison Young is a 2020 winner of the Canada's Best Managed Companies Platinum Club designation, having retained its Best Managed designation for nine consecutive years.
The Avison Young Capital Markets Group works in partnership with clients to provide high-quality, data-supported, integrated services that guide the strategic and financial objectives of our clients. The Avison Young Capital Markets Group includes senior professionals in Europe and every major North American market, working seamlessly and collaboratively across borders to deliver real estate solutions for our clients. We provide a full range of real estate services to local, regional, national and international clients and we have a proven track record of exceeding client expectations.
For more information:
Chip Ryan, Principal, Avison Young, Washington, DC: +1 703.598.8409
Matt Weber, Senior Vice President, Avison Young, Washington, DC: +1 202.631.6454