null - Commercial Real Estate News Releases | Avison Young News
Commercial real estate news releases from Avison Young
Quarterly and topical research insights to help your business gain competitive edge in commercial real estate.
Avison Young launches podcast exploring connections between human experiences and commercial spaces worldwide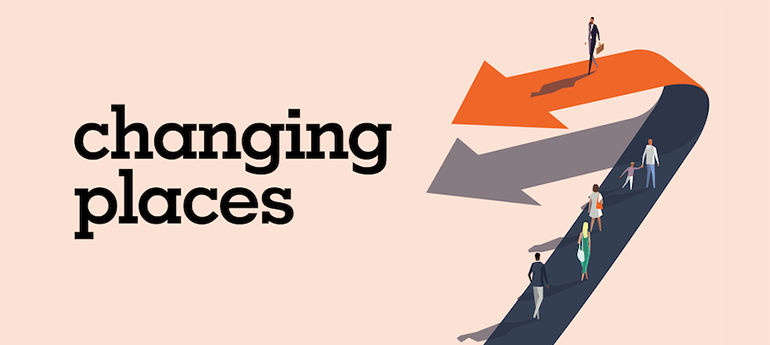 November 1, 2021
"Changing Places," with journalist Mariam Sobh, digs into how built environments are a reflection of our thoughts, priorities, and values
Chicago, Toronto and London – Avison Young today announced the launch of "Changing Places," a podcast about how our relationship with the built environment is changing. Hosted by journalist Mariam Sobh, episodes feature deep-dive conversations about some of the most exciting, ground-breaking commercial real estate developments worldwide – examining the emerging ideas, economic trends, and social issues that surround them.
"The world is rapidly changing, and now due to COVID, many people have had to pivot and try new things. When it comes to spaces, what's fascinating is seeing not only the changes being implemented during the new normal, but also, how far ahead designers, architects and dynamic retail have been working, so that in some cases they were able to transition quite well," explained Sobh. "I'm excited about the opportunity to speak with leading experts in these fields and bring attention to a subject we may not think about as we're walking around our respective cities."
No building is an island. Nor is it "just" a building. Our built environment is a reflection of how we think, our priorities, and our values. As we move forward in the era of climate change,it's critical for everyone – not just those in the commercial real estate space – to think about where we're going, what we're building, and how.
"We're literally talking about building the future and it's exciting to broaden the conversation," shared Principal, Chief Marketing and Communications Officer, Molly Kelly. "This is not a real estate podcast for real estate people – it's for anyone interested in architecture, design, urban planning, sustainability, or informed speculation about what the future will bring for the places and spaces that matter most to us."
The first season of "Changing Places" is produced with support from JAR Audio and will feature 12 episodes, released weekly. To learn more about the podcast or to listen to any past episodes, please explore here.
Avison Young creates real economic, social and environmental value as a global real estate advisor, powered by people. As a private company, our clients collaborate with an empowered partner who is invested in their success. Our integrated talent realizes the full potential of real estate by using global intelligence platforms that provide clients with insights and advantage. Together, we can create healthy, productive workplaces for employees, cities that are centers for prosperity for their citizens, and built spaces and places that create a net benefit to the economy, the environment and the community.
Avison Young is a 2021 winner of the Canada's Best Managed Companies Platinum Club designation, having retained its Best Managed designation for ten consecutive years.
For more information: