Commercial real estate news releases from Avison Young
Quarterly and topical research insights to help your business gain competitive edge in commercial real estate.
Avison Young appoints Juan P. Bueno as U.S. President and to its Board of Directors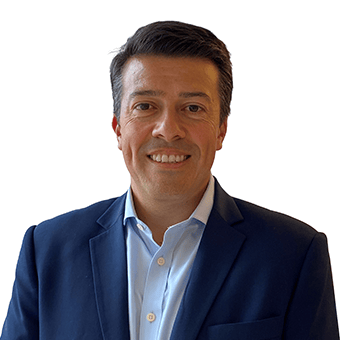 September 15, 2021
Bueno brings commercial, operational and B2B consulting expertise to firm to guide its growth strategy across the country
Chicago – Strategic business leader Juan P. Bueno today joins Avison Young as Principal and U.S. President. Bueno, who brings leadership of large-scale B2B business models to Avison Young, will oversee all business within the U.S., working directly with the firm's CEO, Principals and executive team to realize the firm's strategy across more than 50 offices in 20 states and the District of Columbia, leading a regional workforce comprised of approximately 2,000 professionals. He will also serve on Avison Young's Executive Committee and its Board of Directors.
"During these transformational times, we are delivering new ways to help our clients harness the full potential of real estate through technology, data and analytics, providing real value – whether it be economic, environmental or social – to achieve business goals," said Mark E. Rose, Chair and CEO of Avison Young. "Juan's dynamic leadership style, his entrepreneurial and creative approach to managing commercial and operational transformations, and his experience in mentoring diverse teams in dynamic environments, make him tailor-made to lead our teams in the U.S."
As U.S. President, Bueno will build on the firm's collaborative culture, providing organizational leadership with disciplined planning and execution across the firm's U.S. offices, leveraging Avison Young's investment in data and technology to transform how real estate achieves business goals for clients. Attracting and developing top talent at all levels of the organization will also be a focus for Bueno.
"It's exciting to join a company that embraces the power of technology and continually seeks innovative client-based solutions while on an ambitious growth trajectory across the globe," said Bueno. "Avison Young's approach to real estate is about creating winning conditions for people, businesses and communities and I find the company's people-centric culture to be refreshing and one where we can build on strengths to date while achieving great things for the future."
Bueno joins Avison Young from The Home Depot, where he served as Vice President of Sales and was responsible for approximately $6 billion in wholesale business and more than 2,100 associates across multiple business service lines. In building and developing the wholesale division, THD Pro, Bueno worked extensively with leading commercial real estate firms, partnering on construction and facilities management initiatives. He has an extensive background in operational and project management and has held executive positions with top-tier global management consulting firms, including McKinsey & Company, where as Partner he led strategic growth and performance improvement projects across a variety of industries around the world.
In addition to his experience at McKinsey, Bueno also draws from consulting experience with KPMG/BearingPoint Inc. in the U.S. and Arthur Andersen Business Consulting in Colombia. He received his MBA from the Kellogg School of Management at Northwestern University in Evanston, IL, and his B.S. in Business Administration and Finance from the Universidad de Los Andes in Bogotá, Colombia. He serves on the boards of both the Latin American Association and Big Brothers Big Sisters in Atlanta, GA, where he is based, and is fluent in Spanish.
About Avison Young
Avison Young creates real economic, social and environmental value as a global real estate advisor, powered by people. As a private company, our clients collaborate with an empowered partner who is invested in their success. Our integrated talent realizes the full potential of real estate by using global intelligence platforms that provide clients with insights and advantage. Together, we can create healthy, productive workplaces for employees, cities that are centers for prosperity for their citizens, and built spaces and places that create a net benefit to the economy, the environment and the community.
Avison Young is a 2021 winner of the Canada's Best Managed Companies Platinum Club designation, having retained its Best Managed designation for 10 consecutive years.
For more information:
Sandra Hill, Manager, U.S. Media Relations: +1 281 853 5548