Commercial real estate news releases from Avison Young
Quarterly and topical research insights to help your business gain competitive edge in commercial real estate.
Avison Young Insight team bolsters ranks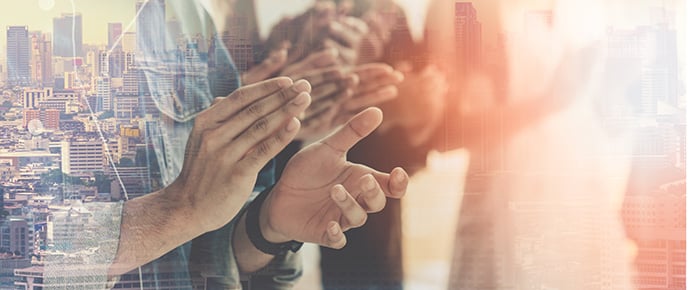 August 31, 2021
Graham Shone joins as Associate Director, Alec Johnson and Pearl Gillum join as Senior Analysts.
Strategic real estate advisor Avison Young has welcomed three new joiners to its Insight team, which provides data-driven consultancy and analysis of the latest trends in the real estate market and the wider economy.
Graham Shone, Associate Director, will cover Central London offices. He joins from industry publication EG, where he was most recently Head of Offices and Workplace Research, having joined as a researcher in 2010.
In his latest position, Graham was responsible for the compilation of quarterly market analyses, as well as writing and presenting on broader market trends such as connectivity, geographical shifts in occupier footprints, environmental performance, and the wider implications of changes in white-collar working patterns.
Pearl Gillum, Senior Analyst, will be working with Graham on Central London offices research, having joined from Savills. Graham and Pearl will provide data-led insights to Avison Young's London office market team, in a time when the city recovers from the pandemic. While the ongoing draw of major cities like London has been questioned over the past year, there is a resurgence of occupiers and investors willing to commit to the capital. Avison Young's analysis will provide clients with guidance on navigating the post-pandemic market and identifying value-add opportunities.
Alec Johnson has joined as Senior Analyst, focusing on industrial, logistics, and warehousing. Alec joins from Colliers, where he worked as an analyst covering the industrial market in Montreal and Canada.
Avison Young is looking to grow the Insight team further, building on its ability to produce the highest level of market intelligence, which will be vital to inform investor and occupier decisions throughout a prolonged phase of post-COVID recovery.
Daryl Perry, Head of UK Insight, said:
"The rate of change in the economy and our industry continues to be fast-paced, and we're committed to providing our clients with the insight needed to not just keep pace but stay ahead of the curve.
As office occupiers come to terms with hybrid working, and the complexities of occupier and investor decision-making increase, we're looking forward to supporting our agency and investment teams, as well as the wider business, with data-driven insights.
Likewise, the supercharged growth in the industrial and logistics market requires in-depth analysis to identify new opportunities and solutions, which our growing team is best placed to provide."
The Insight team has seen several further appointments and promotions over the past months. James Roberts, most recently Chief Economist at Knight Frank, has joined as Director, and Kiran Patel was promoted to a global position as Senior Analyst, working alongside Avison Young's Global Director of Insight, Nick Axford.
The Insight team provides market-leading analysis and commentary across Avison Young's services and key sectors. Outputs include the UK Cities Recovery Index, which tracks multiple high frequency indicators to assess the speed and trajectory of Covid-recovery across major UK cities and on a national level, providing real time indicators of economic development and urban evolution as restrictions are eased.