Commercial real estate news releases from Avison Young
Quarterly and topical research insights to help your business gain competitive edge in commercial real estate.
Avison Young berät beim Verkauf der CSA Europazentrale: EUROVALYS erwirbt Büro- und Laborensemble in Plattling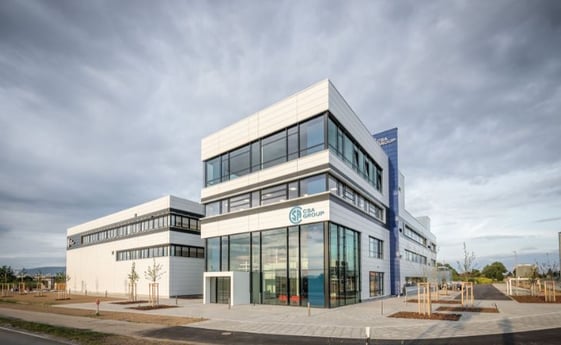 July 8, 2021
München/Plattling, 29. Juni 2021 - Avison Young hat für die Verkäufer erfolgreich die Veräußerung eines großen Büro- und Laborkomplexes samt Energiezentrale in Plattling vermittelt. Die Gebäude wurden von Isarkies Wohn- und Gewerbegrund GmbH & Co. KG und MB Park Deutschland GmbH für die CSA Group Bayern GmbH entwickelt und im Mai 2021 nach etwas mehr als einem Jahr Bauzeit an den Mieter übergeben. Käufer ist der von der Portfoliomanagementgesellschaft Advenis Real Estate Investment Management (Advenis REIM) verwaltete EUROVALYS SCPI. Die nun erfolgreich vermittelte Transaktionen bildet einen weiteren Meilenstein in Avison Youngs Expertise bei der Beratung und Vermittlung passender, institutioneller Investmentopportunitäten.
Das niederbayerische Plattling im Landkreis Deggendorf ist durch seine ICE-Anbindung und die Lage an der Grenze zu Österreich und Tschechien als idealer Standort für Industrie und Innovation bekannt und zieht daher auch viele internationale Unternehmen an. Der jüngste Neuzugang ist die weltweit agierende CSA Group, die seit mehr als 100 Jahren traditionsbewusst einer der Marktführer für Normen, Produktprüfungen sowie Zertifizierungen für Heim-, Gewerbe-, Industrie- und Gesundheitstechnologien ist. Die CSA ist zudem für ihr CSA-Zeichen bekannt, das weltweit auf Milliarden von Produkten zu finden ist.
Der Büro- und Laborkomplex samt Energiezentrale verfügt über eine Gesamtmietfläche von etwa 12.390 m². 175 Stellplätze stehen dem Nutzer auf dem Grundstück zur Verfügung. Die CSA Group Bayern GmbH hat einen langfristigen Mietvertrag abgeschlossen, der besonders in den volatilen Zeiten der Pandemie ein hoch attraktives Investment darstellt.
Mehdi Patrick Riahy, Managing Director und Head of Capital Markets Germany, freut sich über den Abschluss der Transaktion: "Die Lage in Plattling als Innovations- und Industriestandort ist für Unternehmen wie die CSA Group ein großer und zukunftsträchtiger Vorteil. Wir freuen uns sehr für unsere Auftraggeber in herausfordernden Zeiten mit Advenis REIM den absoluten Zielkäufer für dieses hervorragende Investment Produkt gefunden zu haben und freuen uns auf die weitere Zusammenarbeit."
© 2021 Johannes Vogt – MB PARK Deutschland GmbH / Eingangsbereich - Südansicht