Commercial real estate news releases from Avison Young
Quarterly and topical research insights to help your business gain competitive edge in commercial real estate.
Avison Young bolsters Occupier offering with new UK lead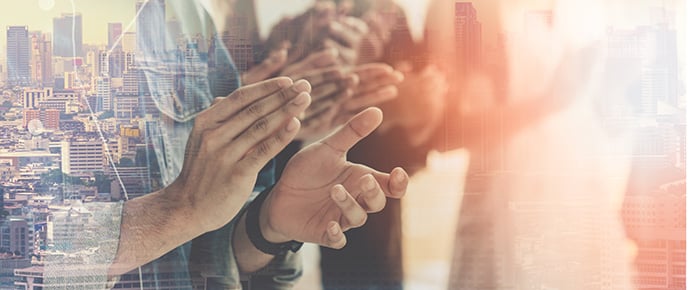 May 24, 2021
Strategic real estate advisor Avison Young has announced James Porter has joined as Principal and Managing Director of its Occupier Solutions service offer.
Effective immediately, James will lead the existing national Occupier Solutions team to drive Avison Young's multi-disciplinary approach, maximise service integration across the business and further develop the service offering to existing and new corporate occupiers. Avison Young represents a wide range of occupier clients across the private and public sectors, including many leading corporate organisations, Government departments and local authorities.
James is recognised as a market leading consultant, with a focus on delivering complex commercial and operational strategies for clients. Having most recently served as Managing Director at Arcadis since 2015, James draws on over 20 years real estate experience, with clients including leading UK banks, Tesco and Costa Coffee.
Jason Sibthorpe, Principal and President UK, Avison Young, commented: "James' deep and holistic understanding of property and his strong track record of building lasting relationships with clients will be invaluable in further strengthening our Occupier Solutions offering, which we are seeking to expand as part of our ambitious growth plans for the UK market.
Over the past year, we have been supporting our corporate occupier clients in responding to the seismic considerations and challenges to their portfolios, resulting from market shifts accelerated by the pandemic. James' strategic insights will help drive our approach to guiding clients through the profound long-term changes to their real estate strategies, with a growing emphasis on hybrid working, sustainability and flexibility at the top of the agenda."
James Porter commented: "From new agile-work policies to rightsizing, occupiers have navigated an unprecedented set of challenges in the face of Covid-19. Additionally, the immediate economic impact is driving significant changes in the short to medium term, with many occupiers looking for cost containment opportunities. I look forward to supporting Avison Young's clients with holistic solutions to these challenges, that meet their bottom line, while setting them up with robust, longer-term strategies for the future."
Avison Young's approach to providing industry-leading occupier services is supported by an integrated data-led approach. The team uses its occupier analytics platform alongside 'AVANT', Avison Young's market intelligence and research platform, to provide clients with a suite of MI reports and bespoke reporting. AVANT consolidates core property management data, client supplied data and external data into dashboards which visualise, identify and assess opportunities and strategies from portfolio to property level.