Commercial real estate news releases from Avison Young
Quarterly and topical research insights to help your business gain competitive edge in commercial real estate.
Avison Young welcomes eight new UK Principals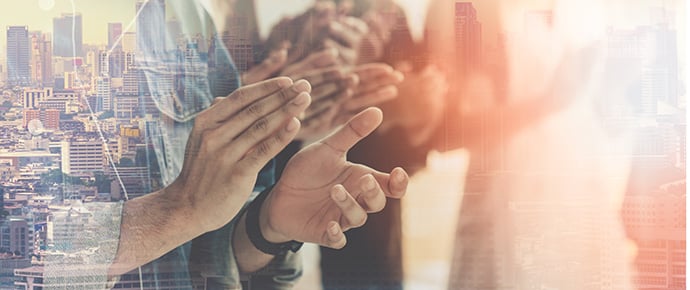 15 Mar 2021
Eight senior real estate professionals honoured with distinction at leading global commercial real estate firm.
Avison Young has today announced its newly appointed Principals. They are:
Andy Todman – Project Management
Duncan Good – Occupier Solutions
Kim Grieveson – Planning Development & Regeneration
Martyn Saunders – Planning Development & Regeneration
Rob Hearle – Independent Healthcare
Robert Harper – Building Consultancy
Roger Atkinson – Occupier Solutions
Saurabh Das – Strategic Advisory
Avison Young is led by more than 600 Principals across the globe, and each year welcomes a new class of owners in the firm. As a private company, Avison Young's Principals collectively guide the future direction of the business and are directly invested in clients' success.
"We're delighted to be welcoming our latest cohort of Principals in the UK business," said Jason Sibthorpe, Avison Young Principal and President, UK. "These colleagues embody the values of our company through their daily commitment to offering people-centered, data-driven market expertise and industry-leading advice to our clients."
Avison Young Principals are industry leaders who exemplify the firm's partnership structure, collaborative culture and client-centric business model. In addition, Principals have distinguished themselves in their fields of expertise while embracing the company's commitment to creating real economic, social and environmental value.