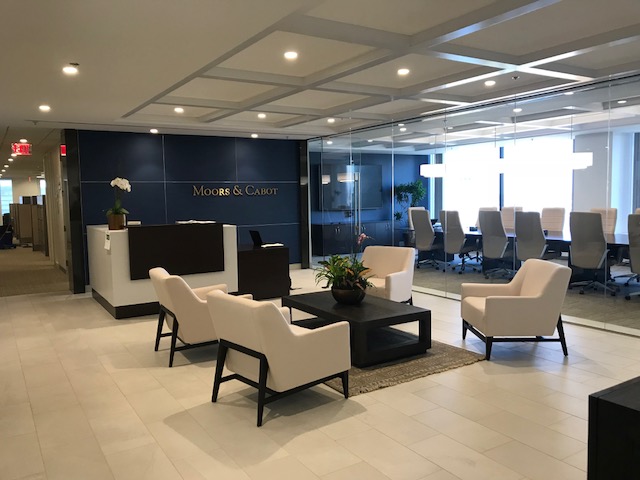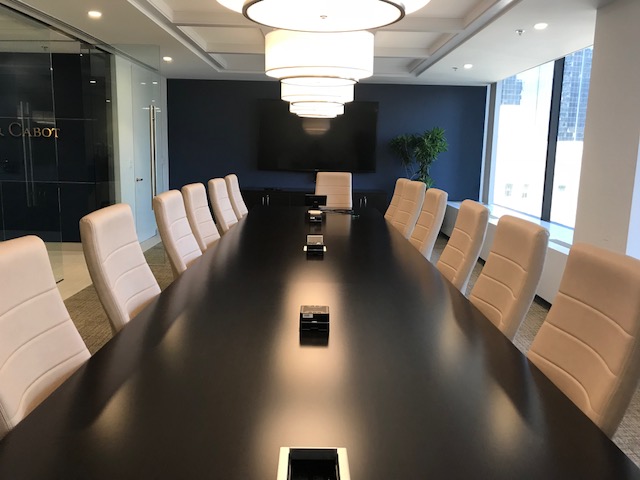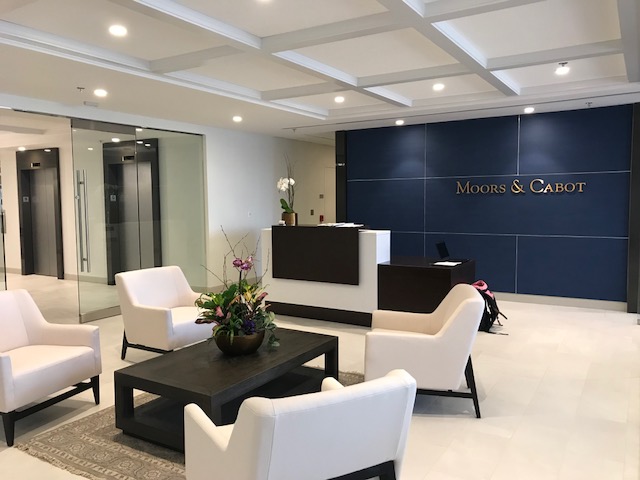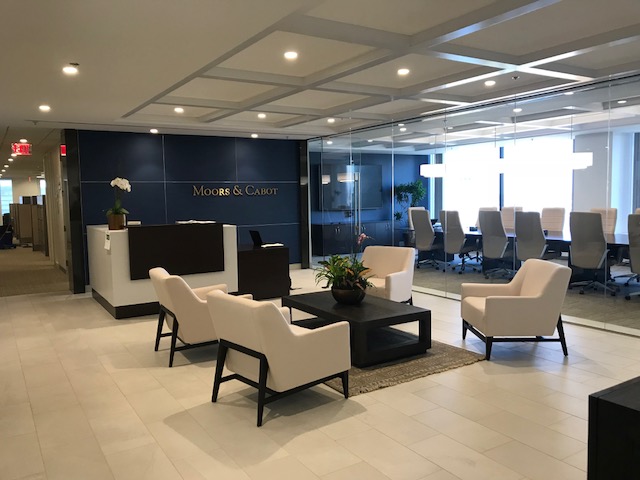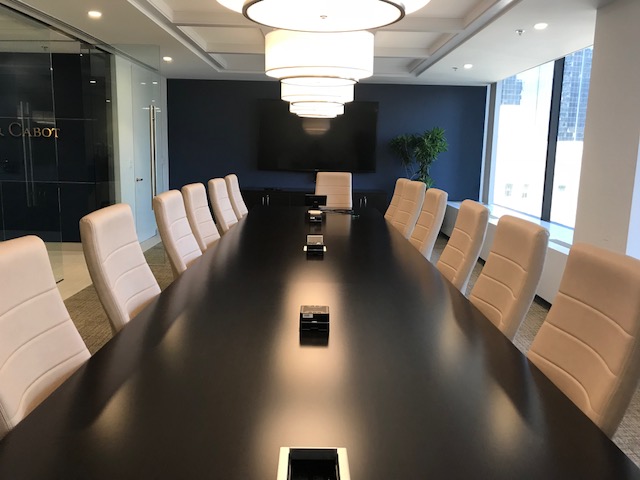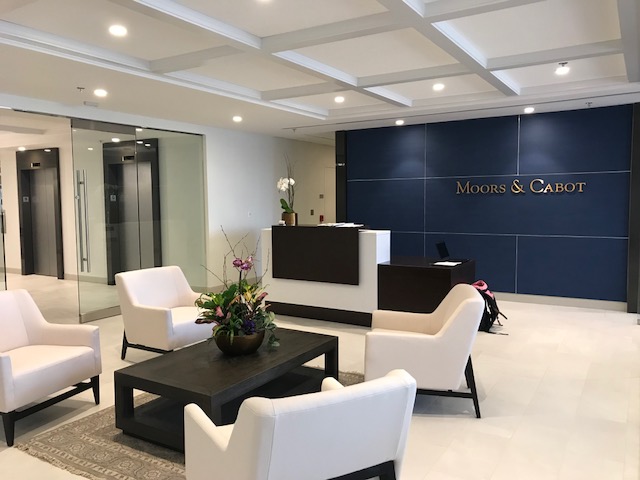 Localisation: Boston, MA
Client: Moors & Cabot
Architecte: Margulies Perruzzi Architects
Dimensions: 25,000 sf
Type de projet: Fitout
Catégorie: Tenant Representative
Avison Young Project Management oversaw the renovation of the new Moors & Cabot headquarters. The project included a relocation from Devonshire Street to Federal Street in Boston.
The AY team coordinated and managed design consultants and professionals. The new space features medium sized conference rooms and multiple huddle rooms.
"Just wanted to reach out to let you know how impressed I am with your service to date. Your knowledge of the process and leadership of the team has really put my mind at ease."
Mike Hildreth, Moors & Cabot