Sightlines
X Factor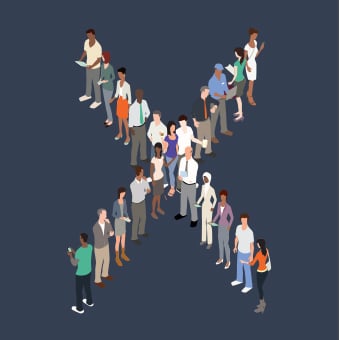 octobre 21, 2020
Work, as we know it, has and will continue to change. Advancements in technology and digitization have enabled how, when and where work gets done. So how do you create environments that support work as something you do, not where you do it?
The X Factor is a journey for organizations that want to better understand the need for more human spaces. Utilize the best in workplace design, technology, flexible office and holistic solutions to build customized, profitable strategies for business, designed for human experience.
If you're looking to achieve more strategic spaces that give employees room and optionality to accomplish their work, check out our workplace designed for the human experience.