Sightlines
COVID-19: Perspectives on the "new normal" for CRE occupiers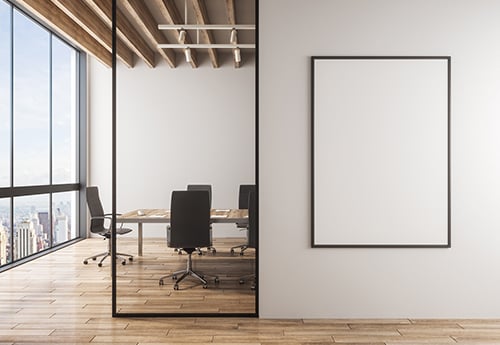 mai 1, 2020
The new normal for CRE Occupiers will include adjustments not just to the workplace, but to our working practices.
Practices which were happening anyway, but will accelerate technology-enabled flexible working and agile workplaces
use of the Internet of Things (IoT) to create smart buildings;
incorporation of wellness at work for increased employee productivity, recruitment and retention
Practices that will happen (or stop happening) in future
elevated importance of business continuity planning, and health & safety in the workplace
business process re-engineering and robotic process automation
use of video-conferencing to reduce business travel
the importance of "places" with generous space distancing
Changes which are driven by fear of CV-19 itself or the recurrence of an infectious disease pandemic
permanent de-densification of offices
creation of disease resistant buildings
suburbanization of economic activity
long-term reduction in public transport usage
With this context in mind, here are some examples of changes to Occupier behaviour and work practices in the 2nd and 3rd categories above:
video conferencing as a replacement to many meetings and some business travel
increased respect for personal space
a partial return to the workplace incorporating staggered schedules, shift working, and remote working
the rise of smart buildings that can minimise risks for individuals
rigorous contact tracing when incidences of infection are identified
a general desire to avoid crowded public transport
commuters use of their transportation "card or toll tags" to operate building garage security gates/arms
utilising flexible/serviced office providers to avoid commutes
use of personal protective equipment (PPE), along with frequent testing and monitoring campaigns
temporarily reduced office occupation densities
Some specific actions Occupiers may take are noted below:
(Source: Nelson Worldwide – "Work After COVID")
Germ Mitigation
Quick win: Create staggered lunch schedules to allow social distancing and sanitization of shared spaces
On the horizon: Replace fixtures and furniture to focus on 'easy-clean' and durable materials
Creating a Safe Haven
Quick win: Hand out a "wellness kit" consisting of PPE items (sanitizer, masks, gloves, and a safety guide
On the horizon: Adjusting floor plans to include more touchless water stations and multiple pantry zones
Low Touch High Impact
Quick win: Use app-based software like iOffice to schedule conference rooms, pay parking meters, and call elevators
On the horizon: Replace touch screen technology with 'zero-touch' solutions
Build in Breathing Room
Quick win: Reduce the density of chairs in conference rooms
On the horizon: Convert smaller workplace pods to provide greater distance
Employee Training
Quick win: Initiate procedures to manage on-going work from home, loss of creativity and no "water cooler" moments
On the horizon: Invest in training and health and safety education with measurable results
Financial, operational and cultural impacts will differ among Occupiers, yet all organizations will have similar questions that will need to be answered. A major guiding principal to decision-making will be how these investments align with the companies' business strategy. Financially: What quick wins have the lowest financial commitment, but greatest impact? Which investments yield the best payback or return on investment? What existing infrastructure can be re-utilized? Operationally: How do we implement re-entry? Do we rely on internal or external resources or both? How do we communicate those plans? Over what time frame do we deploy these actions? Culturally: What is the impact on our people and how do we manage change, while keeping employees safe and productive? Real estate will be affected along with every other aspect of business, economics, and society following the current crisis. Organisations need to plan ahead, starting with short term-priorities and considering longer-term solutions. The lasting impact of CV-19 is unclear. What is clear is that Occupiers will need to be flexible as events unfold.
The spread of COVID-19 and the containment policies being introduced are changing rapidly. While information included is current as of the date written, the views expressed herein are subject to change and may not reflect the latest opinion of Avison Young. Like all of you, Avison Young relies on government and related sources for information on the COVID-19 outbreak. We have provided links to some of these sources, which provide regularly updated information on the COVID-19 outbreak. The content provided herein is not intended as investment, tax, financial or legal advice and should not be relied on as such.