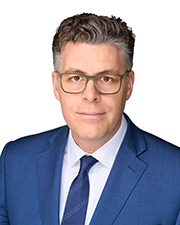 Paul

Bennett
Director


Gestion de projet
65 Gresham Street

London, EC2V 7NQ UK
Paul, an experienced Project Manager and Director of Project Management with Avison Young, and with over 20 years working in the construction industry, will lead your project from the front and deliver it from inception to completion and handover to achieve its goals. He is both energetic and enthusiastic about delivery of effective project management in order to get the best out of your project team through leadership and collaborative working, building strong relationships with all key project partners, and driving the project team in seeking innovation solutions to enhance benefit and best value.
Having both a contractor and consultant background, Paul has acquired good technical understanding of all aspects of project delivery, in terms of design, commercial and construction end product. He will set down the best strategy for delivery of all project stages and drive this forward acting as client's representative on all aspects including project manager, project financial management, programme and building contract administration, and reporting back on the performance of your project to suit your needs.
For a flavour of his key project experience, being his most recent office, retail shell and residential mixed used schemes include TVC MacFarlane Place (W12), 33 Charterhouse Street (EC1), 127 Kensington High Street (W8), One Sherwood Street (W1), One Bartholomew (EC1), Barts Square Residents (EC1), Moor Place (EC2), Bargate Quarter (Hamps), B&Q House (Hamps).
---