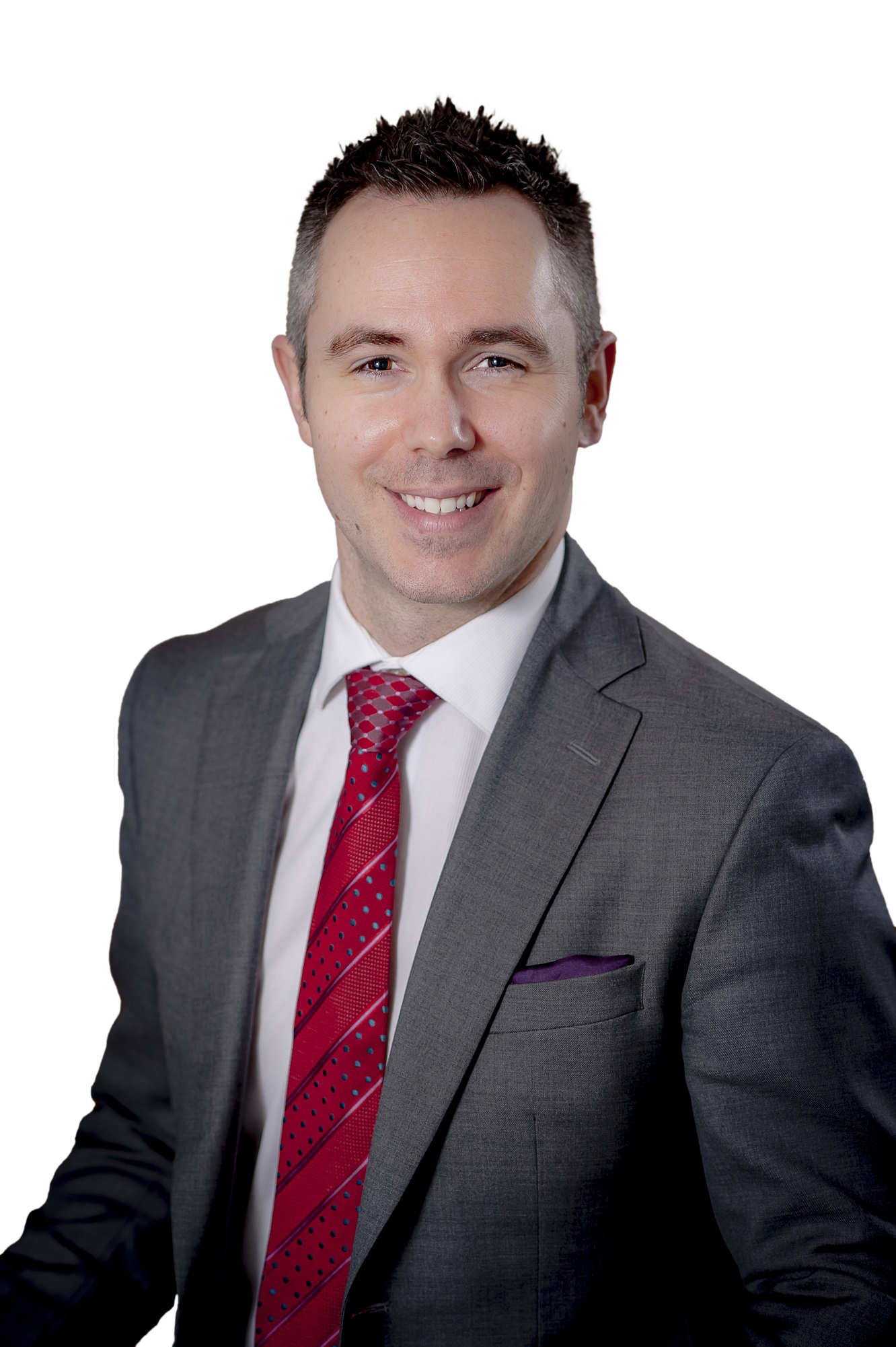 Michael

Brown
Directeur général et Associé


Investissements

Ventes et location
1657 Bedford Row
Suite 1

Halifax, NS B3J 1T1 CA
Michael Brown has worked in the commercial real estate industry for 15 years. Michael holds a degree in Commerce from the University of New Brunswick and graduated from the University of British Columbia with a Diploma in Urban Land Economics. This program covers a wide variety of industry specific material including Real Property Law, Real Estate Finance, Appraisal, Statistical Analysis and Commercial Structural Analysis which are of significant value to his clients.
During his real estate career, Michael has lead retail and office development pre-leasing, Tenant Representation for industrial, office and retail leasing, commercial property sales of the above genres, but predominantly spending a majority of his time specializing in Investment Sales. Michael exclusively represents Avison Young's 'Corporate Servicess Division' for assignments in Nova Scotia.
Having owned and operated his own Graphic & Web Design Business, as well as a Commercial Property Management company, Michael is a dynamic, positive, realtionship-focused business person.
---
Propriétés
Grafton Park Apartments

1537 Brunswick Street

Halifax, NS B3J 2G1

Multifamily
For Sale
Apartment Portfolio - 90 Units

Nova Scotia Apartment Portfolio

Dartmouth, NS

Multifamily
For Sale
Multi-residential Development Opportunity

Hall Street, Lot C-2-B

Lunenburg, NS B0J 2C0

Land
For Sale
MU4 - Harbour Gardens

Faulkner Street

Dartmouth, NS B3A 2Z9

Multifamily
For Sale
Townhouse Portfolio - Significant Upside

97, 99, 101, 103, 107 Walker Avenue

Lower Sackville, NS B4C0A3

Multifamily
For Sale
28 River Road

28 River Road

Halifax, NS B3R 1V1

Multifamily
For Sale
Walker Terrace

119 Walker Avenue

Sackville, NS B4C 0A8

Multifamily
For Sale
Mixed Use Development Site

123 Nova Scotia 357

Head of Chezzetcook, NS B0J 1N0

Land
For Sale
2053 & 2058 Gottingen

2053 & 2058 Gottingen

Halifax, NS B3K 3B2

Retail
For Sale
Multi-residential Development Site

337 Pleasant Street

Halifax, NS B2Y 3S4

Land
For Sale
REDUCED - Fries & Co.

2603 Connolly Street

Halifax, NS B3L 3M4

Retail
For Sale
215 South Albion St

215 South Albion St

Amherst , NS B4H 4H4

Land
For Sale
Food Grade Processing Facility & Warehouse

105 Neptune Crescent

Dartmouth, NS B2Y 0A4

Industrial
For Sale
Former St. Paul Church Site

197-199 Windmill Road

Dartmouth, NS B3A 1G1

Land
For Lease
SOLD - 1232 Bedford Highway

1232 Bedford Highway

Bedford, NS

Land
For Sale
Grocery Anchored Retail Portfolio

Atlantic Canada

Halifax, NS B3J 1T1

Neighborhood Plaza
For Sale
Fantastic Development Opportunity

777 King Street

Bridgewater, NS B4V 1B6

Land
For Sale
349 Higney Ave

349 Higney Avenue

Dartmouth, NS

Industrial
For Sale / For Lease
Thornhill Drive Portfolio

11 & 21 Thornhill Drive

Dartmouth, NS

Office
For Sale
SOLD - Gaston Gardens Apartment Portfolio

56 Gaston, 60/60A Gaston and 62 Gaston Road

Dartmouth, NS B2Y 3W6

Multifamily
For Sale
SOLD - Ronald McDonald House

1133 Tower Rd

Halifax, NS B3H 2Y7

Multifamily
For Sale
172 Wentworth Drive

172 Wentworth Drive

Halifax, NS B3M 4R2

Office
For Lease
SOLD - Apartment Portfolio - 202 Units

14 Jackson Road; 15 Kennedy Drive; 28, 30, and 44 Primrose Street; 104 Albro Lake Road

Dartmouth, NS B3A 4A3

Multifamily
For Sale
209 Aerotech Drive

209 Aerotech Drive

Halifax , NS B2T 1K3

Office
For Lease
Church & Home

199 Windmill Road

Dartmouth, NS B3A 1G1

Special Purpose
For Lease
Mixed Use Development Site

1300 Bedford Highway

Bedford, NS B4A 1C8

Land
For Sale
1766 Sackville Drive

1766 Sackville Drive

Middle Sackville, NS B4E 3B3

Land
For Sale
30 Damascus Road

30 Damascus Road,

Bedford, NS B4A 0C1

Office
For Lease
SOLD - Prime Real Estate & Business Opportunity

1575 Argyle Street

Halifax, NS B3J 1T1

Retail
For Sale
LEASED - 18 A Rosedale Drive

LEASED - 18 A Rosedale Drive

Dartmouth, NS B3A1L8

Industrial
For Lease
Pharmacy & Medical Office Portfolio

Atlantic Canada

Halifax, NS B3K5R3

Healthcare
For Sale
Anderson Lake

Anderson Lake

Upper Hammonds Plains, NS Grant 14710

Land
For Sale
REDUCED - 473 Windmill Road

473 Windmill Road

Dartmouth, NS B3B 1B2

Industrial
For Sale
SOLD - 26-28 Aberdeen St

SOLD - 26-28 Aberdeen St

Kentville, NS B4N 2N1

Office
For Sale
SOLD - 61 Tacoma Drive

61 Tacoma Drive

Dartmouth, NS B2W 3E7

Office
For Sale
SOLD- 5383 Victoria Road

5383 Victoria Road

Halifax, NS B3H 1M4

Multifamily
For Sale
SOLD - 309 Unit Multi-Residential Portfolio

11 Glenview Dr., Dartmouth

Dartmouth, NS B2Y 4J9

Multifamily
For Sale
SOLD - 1070 Barrington St.

1070 Barrington St

Halifax, NS B3H 2R1

Multifamily
For Sale
1232 Bedford Highway

1232 Bedford Highway

Halifax, NS B4A 1C6

Office
For Lease
174 South Albion Street

174 South Albion Street

Amherst, NS B4H 0C1

Land
For Sale
SOLD - 445 Sackville Drive

445 Sackville Dr., Lower Sackville

Halifax, NS B4C 2S1

Office
For Sale
1 Chandler, Amherst, B4H4J2

1 Chandler, Amherst, B4H4J2

Amherst, NS B4H4J2

Industrial
For Lease
SOLD - West Bedford Development Opportunity

2174 Larry Uteck Boulevard

Bedford, NS B4B 1E3

Land
For Sale