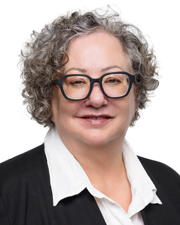 Karen

Marangone

M.I.M.A
Principal
Senior Vice President, Property Tax Services


Taxes et services fonciers
222 Bay St.
Suite 2500, Box 245

Toronto, ON M5K 1J5 Canada
With nearly three decades of unwavering commitment to the property tax and assessment field, Karen Marangone is a distinguished professional renowned for her extensive experience and exceptional abilities. Having navigated both the public and private sectors, Karen provides a well-rounded viewpoint that enhances her contributions.
Karen's career has been marked by her exceptional talent for managing national portfolios with finesse. Her hallmark lies in consistently surpassing client expectations, an achievement that has solidified her reputation as an industry leader.
Karen's appetite for growth and innovation knows no bounds. Her proactive approach involves actively seeking opportunities across North America, demonstrating her commitment to staying at the forefront of industry developments.
Beyond her professional commitments, Karen is deeply engaged within the industry. She serves on and volunteers with prominent industry groups and organizations, tirelessly advocating for positive changes that elevate the property tax and assessment field.
---