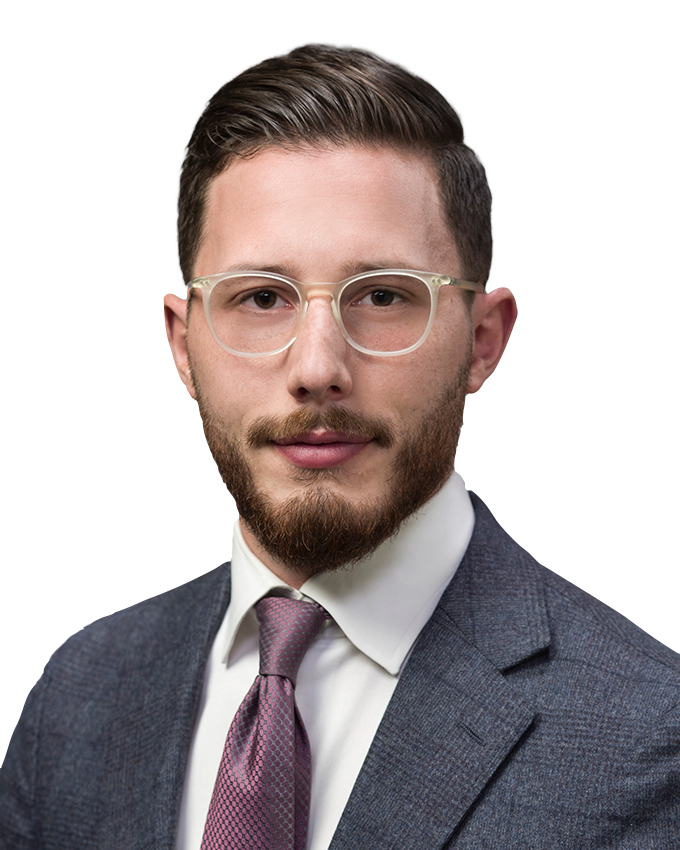 Hani

Abdelkader
Courtier immobilier


Commerces de détail
1200, 585 - 8th Avenue SW
Eighth Avenue Place - West

Calgary, AB T2P 1G1 CA
Following his graduation from the University of Calgary in 2012, Hani became a member of the Retail Leasing & Sales Team at Avison Young. Working alongside Ryan Rutherford, Josh Rahme, and Morena Ianniello, Hani forms part of one of the markets most active Retail Services Team, responsible for over 400 transaction in the last five years. Hani's result driven approach has led to him being hired to act on behalf of many national and regional Developers, Landlords and Tenants. Hani has been recognized as an emerging leader in the industry and credits this success to his work ethic, integrity, market knowledge and a tailored approach.
Significant Assignments:

Agency/Project Leasing Portfolio: Calgary Co-op Partnership (24 Properties – Leasing and Renewal Portfolio), The marketing and sale of Royop's 10 building portfolio in Savanna, Sierra Springs Shopping Centre, Sunridge Superstore, Red Deer Station Creekside Shopping Centre, Beacon Heights Shopping Centre, The lease up of Allied REIT's urban retail portfolio, Market at West Springs, and Kensington Gate.
Hani leads the site selection and market analysis process for many national and regional retailers looking to enter or expand in Southern Alberta.
Throughout his time at Avison Young, Hani has obtained firsthand experience in Landlord representation and Tenant Mandate advisory services. This experience coupled with his solid educational background and team resources give him strength in negotiations, financial analysis and identifying creative solutions. This provides his clients with the resources needed to make informed and educated real estate decisions.
Affiliations et certifications
Education
BKIN - University of Calgary
Professional Credentials
Member of the Alberta Real Estate Association (AREA)
Member of the International Council of Shopping Centres (ICSC)
---
Propriétés
Northpointe Crossing

2440 Division Ave N

Medicine Hat, AB T1C 1Z2

Retail
For Lease
Beddington Co-op

8220 Centre Street NE

Calgary, AB T3K 1J7

Retail
For Lease
Sunridge Power Centre

3221 Sunridge Way NE

Calgary, AB T1Y 7M4

Retail
For Lease
Crowchild Corner

2439 - 54 Avenue SW

Calgary, AB T3E 1M4

Retail
For Lease
Mission

2116 - 4th Street SW

Calgary , AB T2S 1W7

Retail
For Lease
Heritage Hill

8228 Macleod Trail SE

Calgary, AB T2H 2B8

Retail
For Lease
124 10 Street NW

124 10 Street NW

Calgary , AB T2N 1V3

Retail
For Lease
Creekside Shopping Centre

Symons Valley Road & Symons Valley Parkway NW

Calgary, AB T3P 0A3

Retail
For Lease
Sage Hill Quarter

455 Sage Valley Drive NW

Calgary , AB T3R 0H6

Retail
For Lease
Towerlane Centre

505 & 705 Main Street South

Airdrie, AB T4B 2B8

Retail
For Lease
Village Square

2520 52 Street NE

Calgary, AB T1Y 3R5

Retail
For Lease
Sierra Springs Shopping Centre

Big Hill Springs Road & Highway 2

Airdrie, AB T4B 3G6

Retail
For Lease
1414 Kensington Road NW

1414 Kensington Road NW

Calgary, AB T2N 3P9

Retail
For Lease
Shawnessy Co-op

250 Shawville Boulevard SE

Calgary , AB T2Y 2Z7

Retail
For Lease
Whitehorn Freshco

3550 - 32 Avenue NE

Calgary , AB T1Y 6J2

Retail
For Lease
Chinook Plaza

6100 Macleod Trail SW

Calgary, AB T2H 0K5

Retail
For Lease
Legacy Corner

1625 - 210 Avenue SE

Calgary, AB T2X 4K8

Retail
For Lease
The Pointe

1211 Kensington Road NW

Calgary , AB T2N 3P6

Retail
For Lease
2055 16th Avenue NW

2055 16th Avenue NW

Calgary, AB T2M 0M3

Retail
For Lease
The Windsor

5112 Elbow Drive SW

Calgary, AB T2V 1H1

Retail
For Lease
The Shops at Buffalo Run

Tsuut'ina Trail & Anderson Road SW

Calgary, AB T0L 1W0

Retail
For Lease
Enzo

829 17th Avenue SW

Calgary, AB T2T 0A1

Retail
For Lease
D'Arcy Crossing

D'Arcy Crossing

Okotoks , AB

Retail
For Lease
Sunridge Spectrum

2555 32nd Street NE

Calgary, AB T1Y 7J6

Retail
For Lease
98 Centre Street

98 Centre Street

High River, AB T1V 1M5

Retail
For Lease
Montrose Plaza

1225 1st Street SE

High River, AB T1V 0G8

Retail
For Lease
513 Centre Avenue East

513 Centre Avenue East

Airdrie, AB T4B 1P9

Retail
For Lease
Harvest Hills Crossing

9650 Harvest Hills Blvd NE

Calgary, AB T3K 0B3

Retail
For Lease
Crowfoot Crossing

Crowfoot Crescent NW

Calgary , AB T3G 2L5

Retail
For Lease
Harvest Hills Crossing

9650 Harvest Hills Blvd NE

Calgary, AB T3K 0B3

Retail
For Lease
Deer Valley Village

1136 137th Avenue SE

Calgary, AB T2J 6T6

Retail
For Lease
Macleod Village

Macleod Village - 4510 Macleod Trail S

Calgary, AB T2G 0A4

Retail
For Lease
230 Sage Hill Blvd NW

230 Sage Hill Blvd NW

Calgary, AB T3K0S3

Land
For Sale
909 - 1st Avenue NE

909 - 1st Avenue NE

Calgary, AB T2E 2L3

Retail
For Lease
4339 Macleod Trail South

4339 Macleod Trail South

Calgary , AB T2G 0A3

Retail
For Lease
Icon Retail Centre

5333 61 Avenue SE

Calgary, AB T2C 4N1

Retail
For Lease
921 1st Avenue NE

921 1st Street NE

Calgary, AB T2E 0C5

Retail
For Lease
Petro fina Building

736 8 Avenue SW

Calgary, AB T2P 1H4

Retail
For Lease
615 Shawcliffe Gate

615 Shawcliffe Gate

Calgary, AB T2Y 1W1

Retail
For Lease
The Gates of Nolan Hill

Gates of Nolan Hill - 8 Nolan Hill Blvd NW

Calgary, AB T3R 0X2

Retail
For Lease
Shelbourne Place

1013 - 17th Avenue SW

Calgary, AB T2T 0A7

A One-Of-A-Kind Opportunity
For Lease
208 16 Avenue NE

208 16 Avenue NE

Calgary, AB T2E 1J8

Retail
For Lease
Mission Square

2424 4 Street SW

Calgary, AB T2S 2T4

Retail
For Lease
70 Sage Hill Row NW

70 Sage Hill Row NW

Calgary, AB T3K0S3

Land
For Sale