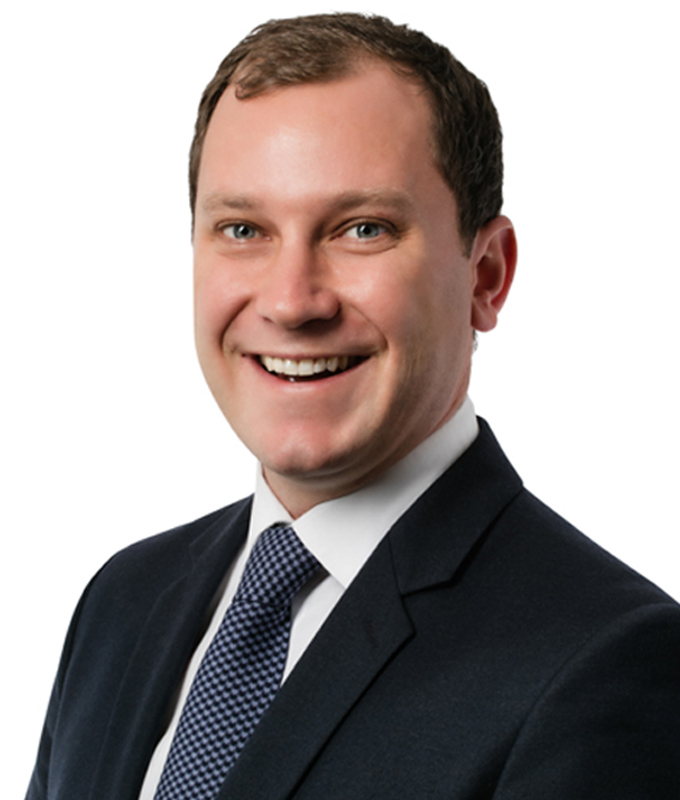 Garth White
Associé


Industriel

Terrains

Ventes et location
#2900 - 1055 West Georgia Street
Box 11109, Royal Centre

Vancouver, BC V6E 3P3 CA
Garth White is a strategic real estate broker with experience advising Tenant's and Owner Occupants on and planning production facilities and distribution centers on behalf of shipping, retail (e-commerce), manufacturing, service industrial and logistics companies. Garth also spends a significant time consulting and representing property owners and developers on the disposition or acquisition of industrial and commercial development land.
Utilizing an integrated approach, combining site selection and supply chain strategies, with real-time market knowledge, creative deal making and the insight to deliver value-added services to clients with superior results that return financial savings.
Services
Industrial and Commercial Real Estate
Acquisition / Disposition Representation
Tenant / Landlord Representation
Site Selection
Advisory / Consulting
Strategic Planning
Specialties
Build-To-Suit (Design Build Consulting)
Landlord Advisory – Institutional to Private
Sale / Leasebacks
Lease Negotiation
In-Fill Development
Land Advisory
Garth joined Avison Young as a Principal in 2015 after establishing himself as a top producer at a boutique commercial real estate firm in the Fraser Valley. Since joining the firm, Garth has continued to prove himself as a market leader in both transaction volume and market share.
Affiliations et certifications
Education
ARGUS Developer Certification
Canadian Securities Course designation
B.Comm - Finance (focus in Urban Land Economics) with honours from the University of British Columbia's Sauder School of Business
Professional Associations & Designations
Fraser Valley Real Estate Board
Director at the Greater Langley Chamber of Commerce
Supply Chain Logistics Association
National Association of Industrial and Office Properties (NAIOP) - developing leader
Acquisitions
Dams Ford Lincoln – 5390 192nd Street, Surrey – 9.14 acres for $10,000,000
Silverwynde Properties – Lot 2 & Lot B at 200A Street, Langley – 4.793 acres for $6,075,000
Undisclosed Co. – 7708 80th Street, Delta – 91,322 square feet on 4 acres for $12,775,000
Strand Development – 15100 River Road, Richmond – 84,202 square feet on 7 acres for $12,500,000
Carlson Construction Group – 9345 – 9519 River Road, Delta – 36,400 square feet on 6.78 acres for $6,250,000
Seven Seas – 10905 Scott Road, Surrey – 4.2 acres for $4,650,000
Dispositions
DiCorp Properties – 2567 192nd Street, Surrey - 50,500 square feet for $6,598,000
Home Depot – 12661 110th Avenue, Surrey – 4.22 acres for $3,320,000
Private Owner – 2919 & 2967 188th Street, Surrey – 20 acres for $10,000,000
Anthem Properties – 17395 56th Avenue, Surrey – 3.75 acres for $6,375,000
The Beedie Group – 48th Avenue and 272nd Street, Langley – 1 acre for $975,000
Private Owner – 9425 & 9469 190th Street, Surrey – 2.89 acres for $6,100,000
---
Propriétés
#101 - 19028 27 Avenue

#101 - 19028 27 Avenue

Surrey, BC

Industrial
For Lease
Cedar Coast South Surrey

3577 194 Street

Surrey, BC

Industrial
For Sale
18872 52 Avenue

18872 52 Avenue

Surrey, BC

Land
For Sale
Foy Street Business Centre

1891 Foy Street

Abbotsford , BC

Industrial
For Sale
8978 Fraserton Court

8978 Fraserton Court

Burnaby , BC

Industrial
For Sale
1578 Derwent Way

1578 Derwent Way

Delta, BC

Industrial
For Lease
12851 & 12871 Bathgate Way

12851 & 12871 Bathgate Way

Richmond, BC

Industrial
For Lease
Hayer Business Centre II

3568 191 Street

Surrey , BC

Industrial
For Lease
IntraUrban Crossroads

17277 Highway 10

Surrey, BC

Industrial
For Sale
9744 176 Street

9744 176 Street

Surrey, BC

Land
For Sale
27447 56th Avenue

27447 56th Avenue

Langley , BC

Land
For Sale
Sumas Mountain lands

Address Not Disclosed

Abbotsford, BC

Land
For Sale
Highway 10

17395 Highway 10

Surrey, BC

Retail
For Lease
12771 Mitchell Road

12771 Mitchell Road

Richmond , BC

Industrial
For Sale
19930 Fraser Highway

19930 Fraser Highway

Langley , BC

Industrial
For Lease
Port Kells Centre - Building B

9339 200A Street

Langley, BC

Industrial
For Lease
26090 30A Avenue

26090 30A Avenue

Langley, BC

Land
For Sale
For Sale - Q1 Business Park

19437 32 Avenue

Surrey, BC

Industrial
For Sale