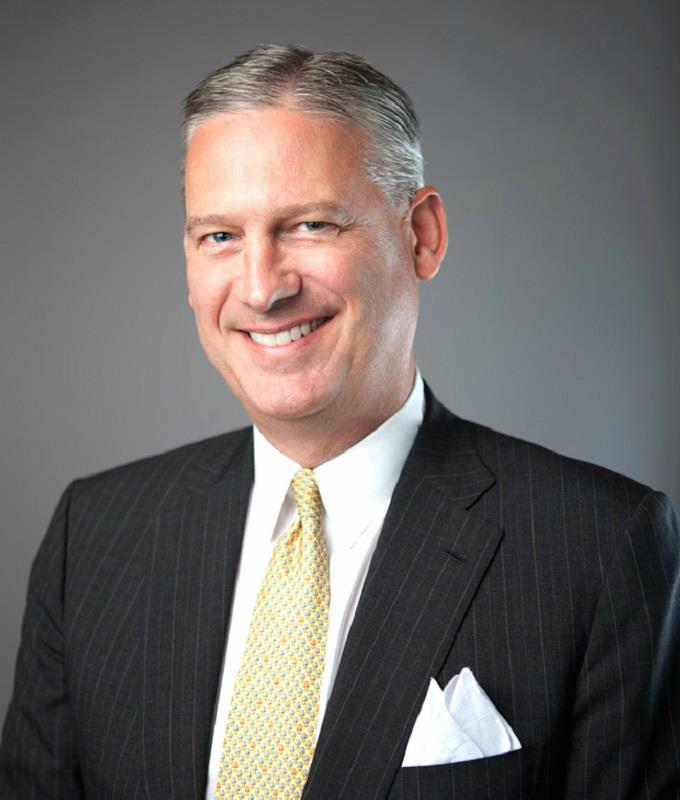 Dominik (Nick) Slonek
Directeur général et Associé


Location d'espaces de bureaux

Ventes et location

Solutions aux utilisateurs d'espace
601 California Street
Fifth Floor

San Francisco, CA 94108 US
In April 2012, Dominik "Nick" opened Avison Young's first San Francisco Bay Area office. He oversees the Northern California region as Avison Young expands.
With over 28 years of downtown San Francisco experience (CBRE – 15 years and Cornish & Carey Commercial – 10 years) in the commercial real estate business, Nick has represented 20 million square feet of local, national and international office tenants and landlords.
Nick is senior member of The Guardsmen, a group that raises money to fund the private education and recreational activities for underprivileged children and is also a member of the Big "C" Society/Bear Backers that assist UC Berkeley's Athletic Department in fund raising. Nick is the former President of the California Vintage Wine Society and has continued to serve as a Board member for the past ten years. He is also a member of Le Cercle de L'Union (the French Club, San Francisco) and Sharon Heights Golf and Country Club in Menlo Park.
Nick enjoys the outdoors, fishing, golfing and working out. He is also passionate about cooking and wine. Nick lives with his wife, Sandy, and four daughters in Los Altos, CA.
Affiliations et certifications

Education & Professional Affiliations/Accreditations:
Nick attended the University of California at Berkeley and earned a Bachelor degree in History in 1987 and played varsity water polo.
CoreNet Global Member
NAIOP Member
Licensed California Real Estate Salesperson
Sharon Heights Golf and Country Club
Clientèle
Landlord Listing Assignments (Partial List)
| | |
| --- | --- |
| 44 Montgomery Street (Beacon/CalSTRS) | 700,000 SF |
| 405 Howard Street (Ashforth Pacific/GE Pension Fund) | 521,600 SF |
| 390 Main Street (USPS) | 483,100 SF |
| 350 Mission Street (GLL Partners) | 451,000 SF |
| The Landmark @ One Market (TMG Partners/JE Roberts) | 434,300 SF |
| 595 Market Street (GIC) | 428,400 SF |
| 199 Fremont Street (GLL/PNC Realty Advisors) | 405,000 SF |
| 123 Mission Street (Sumitomo & Pacific Eagle Holdings) | 345,600 SF |
| 600 California Street (CBRE/DEKA) | 322,300 SF |
| 215 Fremont Street (Charles Schwab) | 315,000 SF |
| 1 Bush Street (GIC) | 303,600 SF |
| 655 Montgomery Street (Spieker Properties) | 268,800 SF |
| 601 California Street (Prentiss Properties/CalPERS) | 246,400 SF |
| 33 New Montgomery Street (MetLife) | 241,700 SF |
| 100 Bush Street (Brothers International) | 233,600 SF |
| 300 California Street (Kennedy Wilson & LeFrak Organization) | 125,000 SF |
Tenant Assignments (Partial List)
| | |
| --- | --- |
| Charles Schwab & Co. | 650,000 SF |
| First Republic Bank | 500,000 SF |
| LendingClub Corporation | 450,000 SF |
| Bank of America Securities | 400,000 SF |
| Bechtel Corporation | 380,000 SF |
| Verifone, Inc. | 285,000 SF |
| Citigroup | 250,000 SF |
| GATX | 150,000 SF |
| SoFi | 150,000 SF |
| Ford Motor Company | 110,000 SF |
| FDIC | 110,000 SF |
| Pay By Touch | 92,000 SF |
| Goldman, Sachs & Co. | 90,000 SF |
| Western Union Digital | 60,000 SF |
| Metromile, Inc. | 60,000 SF |
| Matson Navigation | 60,000 SF |
| Sears | 60,000 SF |
| Wedbush | 51,000 SF |
---
Propriétés