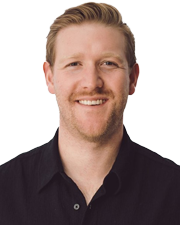 Colin

Bell
Courtier immobilier
Associé


Ventes et location
77, City Centre Drive
Bureau 301

Mississauga, ON L5B 1M5 CA
Colin works in the Toronto West office, focusing primarily on tenant representation work in the GTA West market. Through in-depth market research, financial analysis, and transactional support, he strives to ensure that client satisfaction is the highest priority.
His strengths include real estate strategic planning, site selection, financial analysis, and lease negotiation. He is able to utilize his skills and experience to provide clients with strategic and innovative solutions to their real estate requirements.
Prior to joining Avison Young, Colin completed his HBA at the Ivey Business School at Western University. He continues to develop his skills and expertise, having now achieved his LEED Green Associate, and Broker designations. He is a member of the company's Sustainability, Non-profit, and Tenant Representation Affinity Groups, and has been recognized as a top agent among Avison Young "Emerging Leaders".
Colin also served as representative of the Emerging Leaders team in the Toronto West office for 2018, showing his leadership, work ethic, and professionalism.
Affiliations et certifications
Honors' Business Administration, Ivey Business School, Western University
OREA (Ontario Real Estate Association)
TREB (Toronto Real Estate Board)
LEED Green Associate (Leadership in Energy and Environmental Design)
CaGBC (Canadian Green Building Council)
---
Propriétés
1122 International Boulevard

1122 International Boulevard

Burlington, ON L7L 6W6

Office
For Lease
2355 Skymark Avenue

2355 Skymark Avenue

Mississauga, ON L4W 4Y6

Office
For Lease
1111 International Boulevard

1111 International Boulevard

Burlington, ON L7L 6W1

Office
For Lease
The Offices by Square One District

Square One District – The Office

Mississauga, ON L5B 4C1

Office
For Lease
2240 Argentia Road

2240 Argentia Road

Mississauga, ON L5N2X6

Office
For Lease
255 Longside Drive

255 Longside Drive

Mississauga, ON L5W1L8

Office
For Lease
1502 Speers Road

1502 Speers Road

Oakville, ON L6L 2X7

Industrial
For Sale
1550 Enterprise Road

1550 Enterprise Road

Mississauga, ON L4W 4P4

Office
For Lease
6700 Century Avenue

6700 Century Avenue

Mississauga, ON L5N1V8

Office
For Lease
2000 Argentia Road

2000 Argentia Road

Mississauga, ON L5N1V8

Office
For Lease
100 Humber College Boulevard

100 Humber College Boulevard

Etobicoke, ON M9V 5G4

Office
For Lease
1315 North Service Road East

1315 North Service Road East

Oakville, ON L6H1A7

Office
For Lease
700 Dorval Drive

700 Dorval Drive

Oakville, ON L6K 3V3

Office
For Lease
405 The West Mall, Unit 900

405 The West Mall, Unit 900

Toronto, ON M9C 5J1

Office
For Lease