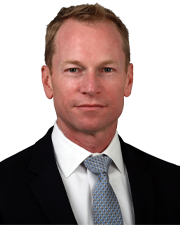 Chad

Bermingham
Vice President


Représentation de locataires

Associations et OBNL
One South Wacker Drive
Suite 3000

Chicago, IL 60606
Joining Avison Young in 2017 as a Vice President in the downtown Chicago office, Mr. Bermingham is a tenant representation specialist with more than 20 years of experience in commercial real estate and architecture. He is currently focused on assisting associations and non-profit groups, leveraging his detailed understanding of how these entities approach their real estate goals and needs. Mr. Bermingham expertly researches leases, locations, and real estate operations to uncover opportunities for savings and more efficient administration of real estate assets.
Before joining Avison Young, Mr. Bermingham was the co-leader of the Association & Non-Profit Practice for Cresa Chicago. Prior to his position with Cresa, he held various positions at GVA Worldwide, CBIZ-Gibraltar Real Estate Services Corporation and MB Real Estate, all in Chicago. Mr. Bermingham was a recipient of Cresa's Most Creative Transaction award for his work on the CF Industries' river terminal portfolio distribution.
As an architect, Mr. Bermingham held positions with McClier Corporation (now Austin AECOM), Urban Design Group (now 42/40) and Lieber Architects. These award-winning firms gave him extensive experience in all areas of building development and construction administration. His experience includes being involved in all phases of schematic design, architectural development, and construction oversight of shell and core commercial office buildings and tenant interior build-outs.
Affiliations et certifications
DePaul University Alumni Association
University of Illinois Alumni Association
Association Forum of Chicagoland
Chicago House - Board Member: 2018 - Present
Clientèle
Alliance for the Great Lakes
American Arbitration Association
American Society of Anesthesiologists
American Society of Gene & Cell Therapy
Anixter Center
Baker Furniture
Bank Direct Capital Finance
CF Industries
Donlen Corporation
Healthcare Information Management Systems Society (HIMSS)
Hertz Corporation
Illlnois Coalition of Immigrant and
INCISENT Technologies
InDemand Interpreting
Independent Bank
International Association of Oral and Maxillofacial Surgeons
Kohler Co
Lindenmeyr Paper
Lisle Chapter 13 Trustee
Mepco Finance Corp
National Association of Remodeling Industry
Northeastern Illinois University
One Hope United
OrecX
Power Transmission Distributors Association
Schawk
Steven Salk & Associates
ICIRR
The Boss Group
Thresholds
United Parcel Service
Vertical
Articles:
Globe St.: Why Suburban Companies Are Moving To Downtowns
Globe St.: Urbanization's Impact
Construction Dive: The great Chicago hire: Why companies are flooding into the Windy City
CNN Money: Real estate survival guide: Choose the right location for your business in an uncertain marketplace
Future of Everything: What's the Future of Office Space?
Globe St.: Riverside Plaza Buildings Retain Tenants
Press Releases:
Cresa Chicago Finds Great Lakes Non-Profit Organization Larger, Affordable Space in the Loop
Venture One Acquires Two Industrial Buildings
Islamic foundation acquires Faith Lutheran Church building at Peterson and Melvina avenues
InDemand Interpreting Opens New Call Center In Lombard, IL
Cresapartners Sells Multiple River Terminals In Strong Agricultural Market
---
Propriétés