null - Commercial Real Estate News Releases | Avison Young News
Commercial real estate news releases from Avison Young
Quarterly and topical research insights to help your business gain competitive edge in commercial real estate.
BIM Berliner Immobilienmanagement GmbH mietet rund 1.500 Quadratmeter im ÖKOTEC 3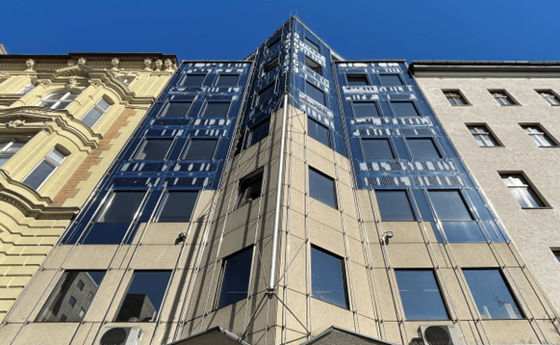 mai 15, 2023
Das Immobilienberatungsunternehmen Avison Young hat das Land Berlin, vertreten durch die BIM Berliner Immobilienmanagement GmbH, bei der Anmietung von rund 1.500 Quadratmetern Fläche im ÖKOTEC 3 in der Ritterstraße 3 in Berlin beraten.
Nutzer in dem Gebäude wird das Schulpsychologische und Inklusionspädagogische Beratungs- und Unterstützungszentrum (SIBUZ) für den Bezirk Friedrichshain-Kreuzberg. Eigentümer der Immobilie, die nahezu vollvermietet ist, ist ein Family Office aus Süddeutschland, das vor Ort von der RE Investment Services GmbH beratend vertreten wird.
Das ÖKOTEC 3 verbindet modernste Architektur mit ökologischen Merkmalen. Es ist als Pionierleistung in Sachen nachhaltiger und klimagerechter Gebäudeplanung bereits Anfang der 90er Jahre in die Architekturgeschichte eingegangen und gilt diesbezüglich seit drei Jahrzehnten als Vorzeigeprojekt. Im Jahr 2021 wurden Modernisierungen und Umgestaltungen sämtlicher Allgemeinbereiche umgesetzt.
Nachhaltige Highlights des ÖKOTEC 3 sind u.a. LED Beleuchtung, Spiegelglasfassade (structural glazing) mit überwiegend systembedingter Selbstreinigung, mit Granit, Photovoltaik und Solarkollektoren kombiniert, Gründächer, Biotope und Grünanlagen sowie Regenwasserrückgewinnung für Toilettenspülung und Grünflächenbewässerung.
Sanja Palija, Prokuristin und Director Office Leasing bei Avison Young: "Wir freuen uns sehr, dem SIBUZ neue Flächen vermittelt zu haben, die den Nachhaltigkeitsansprüchen gerecht werden. Nur wenn Mieter wie die BIM ESG-Maßstäbe setzen, haben wir eine Möglichkeit, den CO2-Ausstoß auch in der Immobilienwirtschaft zu reduzieren."
Über Avison Young
Avison Young ist ein globales Immobilienberatungsunternehmen und schafft wirtschaftliche, soziale und ökologische Werte. Als eigentümergeführtes Unternehmen sind wir ein starker Partner und investieren in den Erfolg unserer Kunden. Bei Avison Young verbinden wir lokale mit globaler Expertise und setzen intelligente Plattform-Technologien ein, mit denen wir unseren Auftraggebern entscheidende Know-how-Vorteile bieten und neue Wege aufzeigen, das gesamte Potenzial von Immobilien auszuschöpfen. Gemeinsam mit unseren Kunden entwickeln wir Konzepte für ein gesundes und produktives Arbeitsumfeld und für Orte der Begegnung, die sich positiv auf die Wirtschaft, Umwelt und Gesellschaft auswirken.