null - Commercial Real Estate News Releases | Avison Young News
Commercial real estate news releases from Avison Young
Quarterly and topical research insights to help your business gain competitive edge in commercial real estate.
Dominic Amey promoted to MD to spearhead Avison Young's expansion plans for its London Markets business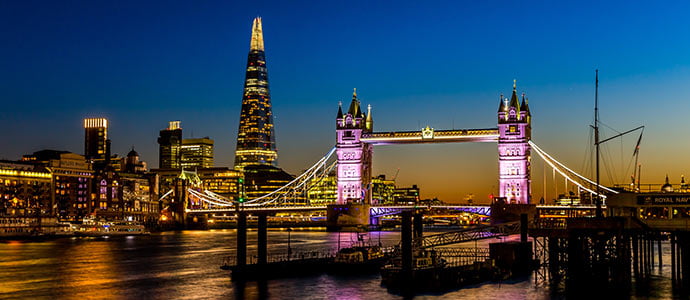 mars 8, 2023
Strategic real estate advisor Avison Young has announced the appointment of Principal Dominic Amey as Managing Director of its London Markets team to spearhead the rapid growth of capability across the capital and continue to establish the company as the preferred service provider and a challenger brand in this major marketplace. As part of Avison Young's growth strategy, the firm will be targeting new hires to join the existing London Investment, Leasing, Occupier Advisory and Flexible Workspace teams, to support clients across the capital. These teams will work closely with the wider business, offering clients an enhanced level of expert advice, with an integrated, insight-driven approach that includes its industry-leading Planning, Business Rates and Project Management services.
In leading the London Markets team, Dominic will focus on driving growth in the key areas of brand presence, revenue and personnel, as well as an emphasis on cross selling with other UK business groups and with the wider global business, to continue strengthening client relationships.
Dominic draws on his 25 years' experience in the Central London market, having worked across both the West End and the City of London, and has an extensive track record in the acquisition and disposal of commercial real estate.
He joined Avison Young as a Principal in 2021 to help grow Avison Young's Central London Investment business. Prior to this, Dominic was a Director at Colliers where he worked for 18 years, heading up the West End Investment team from 2012, and then establishing and heading up the City Investment team in 2018.
Dominic Amey, Principal and Managing Director London Markets, Avison Young, commented:
"Building on our existing successes and comprehensive client base, I am excited to lead such a talented and ambitious team into a new period of growth, as we seek to expand our book of work across the capital. I'm confident that as we continue to collaboratively build on Avison Young's unrivalled consultancy expertise, we can provide our clients with a premium service, helping them make more informed decisions about their assets.
"The team's success will be driven by the unique collective expertise of our people, and we are actively looking for the best talent to join our team as we establish Avison Young as the challenger brand in London."
Nick Walkley, Principal and President UK at Avison Young, added:
"Dominic's leadership of the London Markets team will be a key driver of our mission to establish Avison Young as the go-to, client-centric real estate advisor in London. Dominic's approach combines experience, refreshingly straight-talking advice, and a passion for delivering exceptional service to clients, which aligns perfectly with our values as a challenger brand in this major marketplace. We will continue to expand our capability across the capital and offer our clients an integrated, insight-driven approach that sets us apart from the competition."
In line with the wider re-structure across Avison Young's UK business, new leadership has been appointed to enhance the London markets offering. Stuart Commins will head up the London Occupier Advisory team, Martin Devine will lead the Flex Advisory team, James Walker will head up the London Office Leasing team, and Martin Woods will act as Head of Lease Advisory. This will implement strategic direction for clients and help Avison Young building on its diverse, market leading transactional team in a constantly evolving workplace environment.