null - Commercial Real Estate News Releases | Avison Young News
Commercial real estate news releases from Avison Young
Quarterly and topical research insights to help your business gain competitive edge in commercial real estate.
5.600 Quadratmeter Bürofläche im "The Square" in Ratingen vermietet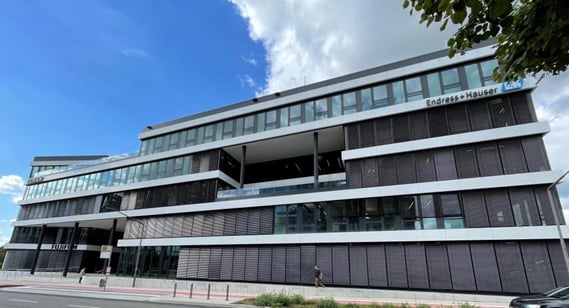 mars 7, 2023
Ratingen, 7. März 2023 – Das global agierende Immobilienberatungsunternehmen Avison Young war bei der Anmietung von rund 5.600 Quadratmeter Bürofläche durch das Unternehmen NGK SPARK PLUG Europe GmbH (nachfolgend NGK abgekürzt) im Objekt "The Square" in Ratingen, Balcke-Dürr-Allee 6, exklusiv beratend tätig. Eigentümer der Neubauimmobilie ist eine von ARA Europe Private Markets als Investmentmanager verwaltete Objektgesellschaft, die von Sonar Real Estate bei der Vermietung beraten wird.
Mit mehr als 80 Jahren Branchenerfahrung ist NGK als Automobilzulieferer der weltweit führende Zündungs- und Sensorspezialist und beliefert Erstausrüstungs-, Ersatzteil- und Industriekunden weltweit. Der Hauptsitz des Unternehmens befindet sich in Nagoya, Japan. NGK ist auf allen Kontinenten vertreten und verfügt weltweit über 60 Konzerngesellschaften, 35 Produktionsstätten, fünf technische Zentren und drei Venture Labs. Die EMEA-Region (Europa, Mittlerer Osten, Afrika) wird von Ratingen aus betreut.
Die Büroimmobilie "The Square" wurde letztes Jahr fertiggestellt. Mieter sind Fujifilm (10.200 Quadratmeter) sowie Endress & Hauser (1.700 Quadratmeter). Mit dem aktuellen Abschluss ist das Gebäude fast vollständig vermietet.
Julian Kaup, Geschäftsführer bei Sonar Real Estate: "Die Vermietung an NGK unterstreicht, dass das sich im LEED–Gold Zertifizierungsprozess befindende Gebäude 'The Square' mit seiner hochwertigen Ausstattung und dem modernen Design den gehobenen Qualitätsansprüchen der Mieter gerecht wird. Das 'Schwarzbach Quartier' überzeugt zudem mit seiner hervorragenden Verkehrsanbindung sowie der unmittelbaren Nähe zum Düsseldorfer Flughafen und ist damit insbesondere für Headquarter international ausgerichteter Unternehmen prädestiniert. Wir versprechen uns mit dieser Vermietung eine Initialzündung für die Entwicklung der weiteren Baufelder zur Etablierung des 'Schwarzbach Quartier' als modernen und nachhaltigen Bürostandort in Ratingen."
Johann Mikhof, Prokurist und Director Office Leasing bei Avison Young: "NGK war über 20 Jahre an seinem alten Ratinger Standort und hatte neue, geänderte Anforderungen an seine Büroflächen, besonders im Bereich New Work und ESG. Deswegen kam der Neubau ´The Square´ in Frage, der dieses alles bietet."
Damien Germès, Regional President EMEA bei NGK: "Wir freuen uns auf den Einzug in die neuen Räumlichkeiten dieses modernen und nachhaltig gebauten Gebäudes. Wir sind überzeugt, dort ein kollaboratives und agiles Arbeitsumfeld zu schaffen, das sowohl bestehende als auch neue Mitarbeitende begeistern wird. Wir möchten uns an dieser Stelle für die professionelle und engagierte Unterstützung durch das Team von Avison Young bedanken."
Über Avison Young
Avison Young ist ein globales Immobilienberatungsunternehmen und schafft wirtschaftliche, soziale und ökologische Werte. Als eigentümergeführtes Unternehmen sind wir ein starker Partner und investieren in den Erfolg unserer Kunden. Bei Avison Young verbinden wir lokale mit globaler Expertise und setzen intelligente Plattform-Technologien ein, mit denen wir unseren Auftraggebern entscheidende Know-how-Vorteile bieten und neue Wege aufzeigen, das gesamte Potenzial von Immobilien auszuschöpfen. Gemeinsam mit unseren Kunden entwickeln wir Konzepte für ein gesundes und produktives Arbeitsumfeld und für Orte der Begegnung, die sich positiv auf die Wirtschaft, Umwelt und Gesellschaft auswirken.