null - Commercial Real Estate News Releases | Avison Young News
Commercial real estate news releases from Avison Young
Quarterly and topical research insights to help your business gain competitive edge in commercial real estate.
Avison Young announces latest Director and Associate Director promotions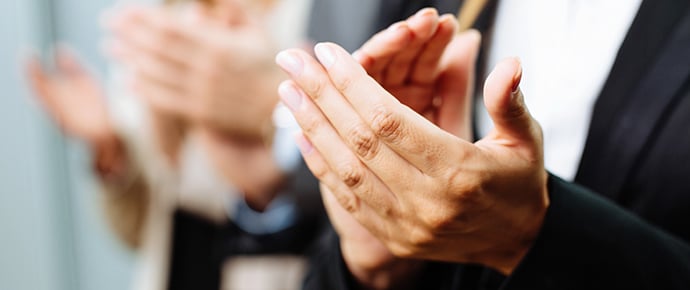 février 13, 2023
Strategic real estate advisor Avison Young has announced it has appointed 29 Directors and 26 Associate Directors in its annual round of promotions.
Nick Walkley, Principal and President, UK, Avison Young, said:
"These promotions to Director and Associate Director reflect the breadth and depth of talent here at Avison Young. Each of them has demonstrated expertise, collaboration, and leadership in their work to deliver for our clients and a strong commitment to our Principal-led culture. I am excited to work with the new cohort as we deliver our vision for the UK Business."
The full list of promoted Directors includes senior team members from Avison Young's London, Birmingham, Leeds, Bristol, Cardiff, Glasgow, and Manchester offices:
Andy Frangiamore (London)
Beckie Hunt (London)
Carys Chandler (Cardiff)
Charlotte Taylor-Drake (Bristol)
Dan Brown (Manchester)
Dan Smith (Bristol)
George Todrick (London)
Isabelle Garner (London)
Jake Pygall (Leeds)
James Crawford (London)
James Hornby (Birmingham)
James Warner (London)
James Williams (Cardiff)
Jon Nicholls (Bristol)
Josh Rose-Nokes (London)
Kevin Leonard (London)
Lewis Sinclair (London)
Luke Murphy (Birmingham)
Mark Chapman (Birmingham)
Michael Facenna (Glasgow)
Michael Southall (Cardiff)
Nick Patheyjohns (Birmingham)
Peter Fletcher (London)
Philip Soloman (London)
Rhian Smith (Manchester)
Richard Wilson (London)
Sarah Oram (London)
Tom Williams (Manchester)
Usha Da Sousa (London)
The list of promoted Associate Directors includes:
Afton Montgomery (Glasgow)
Alice Davidson (London)
Charles Watson (Manchester)
Emily Hill (Birmingham)
Jack Rowe (Cardiff)
James Lineham (London)
Jas Meo (London)
Jenni Ryder (London)
Jianxi Cheng (London)
Joe Gartside (Manchester)
Julian Rose (London)
Kate Smyth (London)
Leila Mountain (London)
Lydia Collins (Birmingham)
Mark Harris (Birmingham)
Mike Ruggerio (London)
Paige Lambert (Manchester)
Pav Powar (Birmingham)
Richard Oxley (London)
Rob Cruikshank (Leeds)
Robert Collin (London)
Sabrina Nel (London)
Sarah-Jayne Ingram (Birmingham)
Shvita Thakore (Birmingham)
Tom Malcolm-Green (London)
Vicki Chapman (Birmingham)
About Avison Young
Avison Young creates real economic, social and environmental value as a global real estate advisor, powered by people. As a private company, our clients collaborate with an empowered partner who is invested in their success. Our integrated talent realizes the full potential of real estate by using global intelligence platforms that provide clients with insights and advantage. Together, we can create healthy, productive workplaces for employees, cities that are centers for prosperity for their citizens, and built spaces and places that create a net benefit to the economy, the environment and the community.
Avison Young is a 2022 winner of the Canada's Best Managed Companies Platinum Club designation, having retained its Best Managed designation for 11 consecutive years.
Contact:
Rebecca Kalra, EMEA Media Relations: [email protected]