Commercial real estate news releases from Avison Young
Quarterly and topical research insights to help your business gain competitive edge in commercial real estate.
Avison Young: SL.IS Services GmbH mietet rund 1.100 Quadratmeter Bürofläche im Hamburger Osterbekhof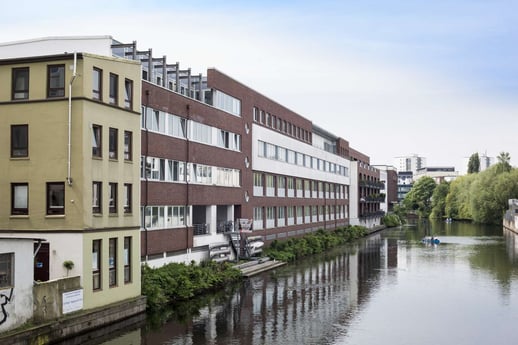 avril 12, 2022
Hamburg, 12. April 2022 – Das Immobilienberatungsunternehmen Avison Young hat die Anmietung von rund 1.100 Quadratmeter Büroflächen durch die SL.IS Services GmbH in Hamburg exklusiv begleitet. Die SL.IS Services GmbH verlagert ihren Unternehmenssitz in der Hansestadt somit nur ein paar Straßen weiter in den Osterbekhof, der damit vollvermietet ist. Vermieter der Immobilie im Hans-Henny-Jahnn-Weg 49-53 ist ein privater Eigentümer.
SL.IS Services bietet Lösungen zur Sicherstellung der IT-Sicherheit im Gesundheitswesen, hauptsächlich im fachärztlichen Praxisbetrieb, in medizinischen Versorgungszentren und in Krankenhäusern.
Julian Haubrock MRICS, Principal & Director Office Leasing bei Avison Young in Hamburg: "Wir freuen uns sehr über die Anmietung von SL.IS Services und somit auch gleichzeitig über die Vollvermietung der Büroimmobilie, die unmittelbar am Osterbekkanal gelegen ist. Die Fläche ist nicht nur sehr modern ausgestattet und effizient geschnitten, sondern verfügt auch über ausreichend Wachstumspotenzial."
Bild: Hamburger Osterbekhof (Avison Young)