Commercial real estate news releases from Avison Young
Quarterly and topical research insights to help your business gain competitive edge in commercial real estate.
Avison Young Closes Sale of Two Redevelopment Parcels in Gulch South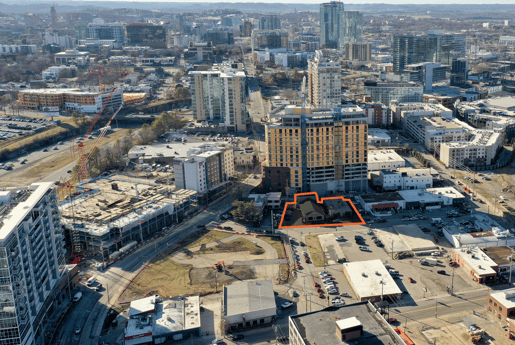 juillet 8, 2021
King Baby Studios relocates to 12 South
Nashville, TN– Avison Young today announced that it has negotiated the sale of two land sites on behalf of King Baby Studios. The parcels were sold for an undisclosed amount and are located at 611 & 615 9th Avenue South in Nashville, Tennessee. The two sites, totaling .46 acres, are situated in a prime area between Mill Creek and Greystar's new residential towers in Gulch South. King Baby sold its coveted properties given the increase in demand for density in the Gulch. They made this area their new home almost ten years ago as one of the most successful retail components in the neighborhood. "We are very proud to have the foresight to have opened King Baby in the Gulch when it was more like the wild west than a prime tourist and retail destination," said Mitchell Binder, "We definitely saw it coming and are happy that we have been a small part of a positive change. We are excited to make 12 South our new home and look forward to seeing our existing customers follow us and meet our new neighbors."
Read the full Press Release HERE.