null - Commercial Real Estate Blog | Avison Young
Avison Young's commercial real estate blog
World Economic Forum feature: a call to decarbonize the built environment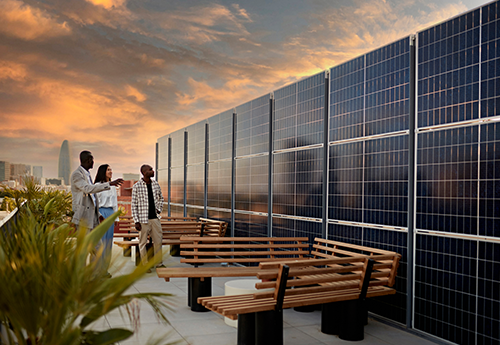 January 19, 2022
In all we do at Avison Young, we aim to make places and spaces better for the businesses and communities we serve - creating economic, social, and environmental value, powered by and for people.
I could not be more excited to announce that we are now an Associate Partner of the World Economic Forum (WEF), magnifying our ability to serve and shape the future of real estate for the better, through meaningful collaboration with key stakeholders across all sectors of society.
We bring the data-driven intelligence and expertise-focused ideas to teams who can then help us take even bigger action toward steps forward.
After all, building purpose-driven communities and impact-driven platforms begins and ends with critical conversations with the right players in the room.
Here's where we begin:
Our first conversation with the WEF brings to the fore the glaring intersection of climate change and real estate – that 40% of total global energy emissions can be tracked back to buildings – along with the role cutting these emissions from the built environment can have toward meeting critical global climate change goals, and our top priorities for public and private sector decision-makers to focus on.
Read through our big picture calls for a better climate future now on WEForum.org.
Then, join us in thinking about what a more-climate friendly CRE industry could be if we all work together to make it a reality. Together, so much is possible.
Mark E. Rose is Chair and CEO of Avison Young.
© 2023. Avison Young. Information contained in this report was obtained from sources deemed reliable and, while thought to be correct, have not been verified. Avison Young does not guarantee the accuracy or completeness of the information presented, nor assumes any responsibility or liability for any errors or omissions therein. All opinions expressed and data provided herein are subject to change without notice. This report cannot be reproduced, in part or in full, in any format, without the prior written consent of Avison Young.