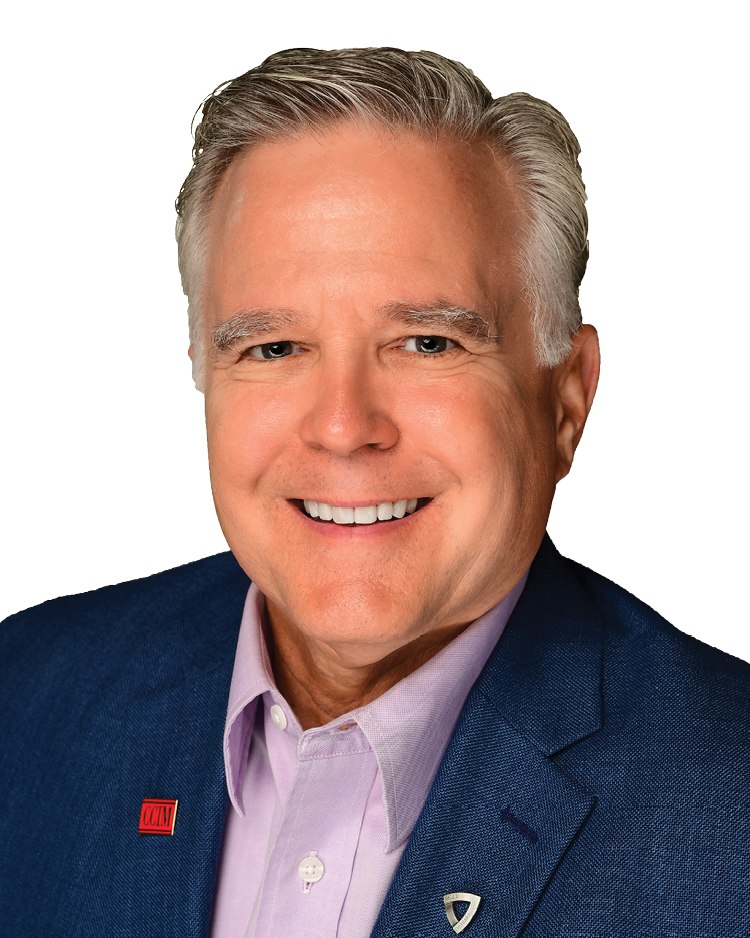 Gary

W.

Lyons

CCIM, SIOR
Principal, Capital Markets


Capital Markets Group

Occupier Solutions

Investment Sales

Land and Development
656 South Main Street
Suite 200

Greenville, South Carolina 29601 United States
As a Principal on the Capital Markets team, Lyons specializes in the marketing, disposition and acquisition of investment properties. He brings over 20 years of industry experience to the team and has executed over $400 million in transactions. Gary has handled dispositions for large portfolio owners including Foundation Capital, Matrix Realty (NY), SVN Equities and Xerium Corporation. He has also assisted over a dozen owners of healthcare properties in the sale of their medical office buildings. Many of those transactions were sale/leasebacks.
Prior to joining Avison Young, Lyons served as a vice president at Lincoln Harris, where he was responsible for expanding investment sales for the firm's Raleigh-Durham office. Gary served nine years as the managing director/senior advisor in the Raleigh-Durham office of Sperry Van Ness (SVN), where he directed a team of brokers that specialized in investment sales transactions. Under his leadership, the brokerage team completed approximately $200m of transactions in nearly every sector of the industry. In 2009, he served as the President of the North Carolina CCIM Chapter, an organization which has over 600 members.
Lyons launched his real estate career after a 14 year run in the telecommunications equipment industry. He served in numerous engineering, marketing, and sales positions, including P & L responsibility for a highly profitable $70m business unit of a Fortune 500 company.
Looking for a team of brokers who put you first? Rob Howell, Reeves Willis, and I are the team for you.
View my recently closed properties!
Credentials
Education
Georgia State University, Master of Business Administration
Duke University, Bachelor of Science, Mechanical Engineering
Licensed Real Estate Broker, North Carolina & South Carolina
Professional Affiliations and Recognitions
St. Francis Fellow - Bon Secours St. Francis Foundation 2020
Veteran's Mentoring Committee - Downtown Greenville Rotary Club
CoStar's Top Five Producers (Sales Transactions) 2019
CoStar's Powerbroker Award 2019
SIOR Top 50 Office Sales' Transactions (2) 2019
Society of Industrial and Office Realtors Member (SIOR)
Certified Commercial Investment Member (CCIM)
Chairman, North Carolina Realtors Commercial Alliance (RCA), 2012-13
President, North Carolina CCIM Chapter, 2009
Client List
Real Op (Greenville, SC)
Foundation Capital Partners (NYC)
Duke University Real Estate Dept. (Durham, NC)
Lamont Partners (WY/DC)
BB&T (NC)
Montecito Medical (Nashville)
Matrix Realty (NY)
Keystone Corporation (Raleigh)
Wake Internal Realty, LLC (Raleigh)
Xerium Corporation
Harrod Properties, Inc. (Raleigh)
Carter Residential (Atlanta)
SVN Equities (Irvine, CA)
Kestrel Heights Charter School (Durham, NC)
Vintage 21 Church (Raleigh)
Carolina Rehabilitation (Raleigh)
JDL Castle (Greensboro)
"The Avison Young Capital Markets team of Gary Lyons and Kristin McDonald provided outstanding guidance and service throughout the process of marketing, negotiating and the ultimate sale of two significant properties I had an ownership interest in. Gary and Kristin's attention to detail, professionalism and positive attitude proved invaluable in these two successful transactions. Without a doubt, Gary will be the first person I call when it is time for me to buy or sell another commercial property."
- Luke Fisher, The Fisher Companies (Salisbury, NC)
"I have had the opportunity to utilize Gary's brokerage expertise on several commercial investments. He has definitely brought me attractive deals that have enhanced my portfolio. Gary's detailed approach to deal analysis, negotiations and due diligence helped me immensely as I needed to be able to rely on Gary throughout the transactions. The bottom line.........Gary always goes above and beyond to make sure everything is perfect."
- Kevin Neshat, DDS, MD, Founder + Owner, from NU-Image Dental
"Highest regard for Gary, and I've known him for 20+ years - both personally and professionally. Experienced, knowledgeable, credible, straight-shooter, pleasant to be around - what more can I say?"
- Keith Harrod, President, Harrod Construction, Raleigh, NC
"Gary covered 1,001 details over a year or more to bring the project home. His work led to an outstanding result for our school community. Gary's qualities include honesty, dependability, excellent communication of detail, creativity...Start to finish, Gary made this process of entering a long term lease involving millions of dollars over ten years as painless as it [can be]."
- Emory Mac Bare, Chairman, Board of Directors, Kestrel Heights Charter School, Durham, NC
"He was extremely effective in negotiating on our behalf and pushing both transactions to closing. His knowledge of the local and commercial real estate markets, and real estate in general, proved invaluable to us as out of state owners. Through his diligence and dedication we were able to sell both (properties) at the price we were seeking."
- David D Fuller, Jr. Attorney from Fuller Properties, LLC, a Florida Limited Liability Company
"Your attention to detail, professionalism and expertise throughout our transcation was outstanding. We deeply appreciate the effort you put forth on our behalf and wish you success in your future real estate pursuits."
- Jim Gellatly, President from Carolina Rehab & Surgical Associates, PA
"He is honest, dependable, and incredibly hard-working. Along with his undeniable talent, Gary has always been an absolute joy to work with. I think he would be a great man to meet with and conduct business with."
- Tyler Jones, Lead Pastor from Vintage Church
"From start to finish, the advice, education, and guidance you provided was timely, prompt, and helpful. Your team was thorough, professional, accessible, and frankly just down right competent in all aspects. We look forward to continuing to work with you and Avison Young in the future."
- Josh Bloom, MD, MPH, CAQ Sports Medicine from Carolina Family Practice & Sports Medicine
"Lyons provided us with frequent updates as to the status of his firm's marketing efforts and the prospective buyers he identified. During the listing term he was successful in bringing multiple offers from investors and an end user. He worked effectively, and efficiently, with our Assest Manager and our attorney in order to ensure that all parties involved in the process were engaged and well informed."
- Kevin Hansen from Zions First National Bank
"Your wealth of previous experience and exquisite attention to detail certainly ensured the overall success of the transaction. You certainly helped us avoid many of the pitfalls that often befall less experienced sellers along the way."
- Dr. R. Alan Chip Satterly from Wilson Ear, Nose and Throat, PA
"Gary ultimately became the Board's agent and advocate in negotiations to obtain a workable, affordable lease for the property. I know that we would not have been able to arrive at the solution we needed without Gary's experienced and steady hand. He covered 1,001 details over a year or more to bring the project home. His work led to an outstanding result for our school community."
- Emory M. Bare, Past Board Chairman from Kestrel Heights Public Charter School
---
Properties