Opportunity within volatility
Opportunity within volatility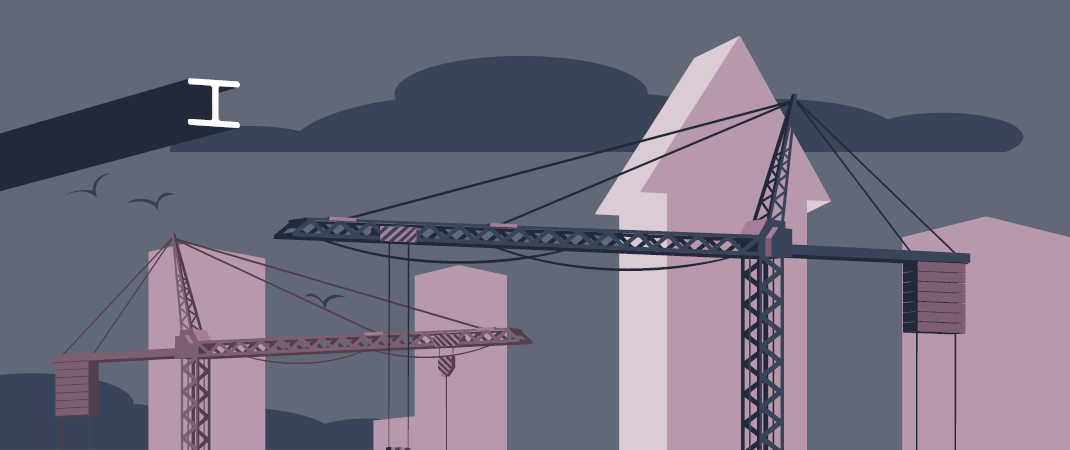 Mitigating record-breaking construction costs with focused project management and development strategies.
An increasingly unpredictable, global construction market has been disrupted by workforce shortages, natural disasters, inflation, supply chain challenges, and rapidly changing laws, including those driven by Environmental Social and Governance (ESG) initiatives. Construction costs have skyrocketed to the highest levels in 50 years.
The cost and availability of labor and materials is constantly shifting, generating a new level of pressure on all market participants. "Owners, investors and occupiers are looking for certainty and risk mitigation amidst substantial market volatility," says Sheila Botting, President of Americas Professional Services. "At Avison Young, we are leveraging data, expertise, and close collaboration with our clients to determine actionable insights and priorities in response to unique and demanding challenges." Navigating these challenging conditions has become a tightrope act for businesses that want to successfully deliver their projects on time and on budget.

While hopefully on the road to recovery, the challenges facing the global construction industry are expected to persist, fueled by supply chain challenges and recessionary pressures.
Chief Economist Nick Axford adds that, "many areas of the market continue to see high levels of development demand for new construction or refurbishment and upgrading, and while rising interest rates and a slowing economy will help ease some of the demand pressure, supply chain issues will take longer to resolve."
The bottom line? Indecision is not a winning strategy.
While many may consider sitting on the sidelines during these periods of uncertainty, we strongly believe that accurately assessing the myriad of complexities through the process is a key success driver. In many cases, the real estate project and development plan might need to shift to meet this moment directly. "Our Studio team mitigates the supply chain and cost risk with clients by providing fixed fee contracts to de-risk the construction uncertainty," shares Bruce Emtage, Managing Director, Studio Project Services. "Finetuning the entire end to end process removes inefficiencies and duplication of efforts through engaging a high-performance team dedicated toward project excellence." In order to face construction challenges head on with project management solutions, businesses must be armed with data-supported backup plans, and project managers must implement the necessary strategy shifts for cost- and time-saving optimization strategies.
To learn more about the relationship between inflation and real estate, please contact:


Principal and Managing Director, US Studio Project and Construction Management

Project Management
Construction Management
[email protected]

Download insight report
Download our latest construction report to further explore how and where market participants can best tackle construction costs and supply chain considerations across the project life cycle, addressing risks and costs proactively.